University of Kent, School of Engineering and Digital Arts
Home ›
University of Kent, School of Engineering and Digital Arts
The School of Engineering and Digital Arts has an excellent reputation recognised for both the quality of our teaching and impact of our research.
A special School combining engineering, technology and digital media, our blended expertise is well suited to the needs of the 21st century.Forward-looking and culturally diverse, we are committed to developing employable and ethical graduates who will impact positively on society.Located in its own building, we are small enough to get to know all our students as individuals and staff and students work in a very friendly environment.
The School was established over 50 years ago and has developed a top-quality teaching and research base, receiving excellent ratings in both research and teaching assessments. Engaged in high-quality research in Communications, Intelligent Interactions and Instrumentation and Control, with significant national and international impact, we have been consistently attracting substantial research funding from the UK Research Councils, European research programmes, industrial and commercial companies, government agencies and others and our spread of expertise allows us to respond rapidly to new developments In the most recent Research Excellence Framework (REF), 98% of our research was judged to be of international quality.
We prepare our students for a wide range of occupations enabling them to pursue dynamic professional careers in the UK and overseas.
Our 33 academic staff and over 130 postgraduate students and research staff form teams providing an ideal focus to effectively support a high level of research activity. There is a thriving student population studying for postgraduate degrees in a notably friendly and supportive teaching and research environment.
Taught courses
ENGINEERING
·Advanced Communications Engineering (RF Technology and Telecommunications) (MSc)
·Advanced Communications Engineering (Wireless Systems and Networks) (MSc)
·Advanced Electronic Systems Engineering (MSc)
·Information Security and Biometrics (MSc)
DIGITAL ARTS
·Computer Animation (MSc)
·Digital Visual Effects (MSc)
RESEARCH DEGREES
·Digital Arts MSc, PhD
·Electronic Engineering MSc, PhD
Exciting career options
To be in a position to face the demands of a competitive job market you need to acquire a high level of academic knowledge and develop transferable skills that can be applied to all aspects of employment.At Kent we provide a comprehensive package of skills development training programmes, careers advice, and volunteering and paid work opportunities to enhance your career prospects in a global workplace. Each of our course pages has more detailed information about skills and careers specific to that programme.
Kent has an excellent postgraduate employment record: 92% of our postgraduate students who graduated in 2017 and responded to a national survey were in work or further study within six months (DLHE).
Interdisciplinary Community
The postgraduate student experience at Kent goes way beyond your academic studies. Our interdisciplinary postgraduate community allows staff and students to interact and exchange ideas with others outside of their specialism.
We also provide a strong framework of support through our Graduate School. The School is committed to career skills development for all students, demonstrated by our advanced training workshops, Global Skills Award and Researcher Development Programme.
Postgraduate resources
The School of Engineering and Digital Arts has a broad range of hardware and software for image acquisition and processing, and facilities for designing embedded systems using programmable logic and chip technology, supported by CAD tools and development software from international companies, including CadenceTM, XilinxTM, AlteraTM, National Instruments®, and Mentor GraphicsTM. A full suite of Matlab/Simulink® tools is available. Our instrumentation laboratory has multiphase flow and combustion test rigs, which can generate a range of real-life, albeit reduced-scale, industrial processes.
There are tools for the software design of RF, antenna and photonic systems (such as ADSTM, CSTTM, HFSSTM and VPITransmissionMakerTM) and subsequent testing with network and spectrum analysers up to 110 GHz, arbitrary waveform generator to 12 GSa/s, high-speed sampling oscilloscope to 100 GSa/s, on-wafer prober and high-quality anechoic chambers.
Its extensive digital media computing resources include leading-edge PC workstations running AliasTM Maya and Foundry Nuke, a photographic studio and a production studio with green screen.
An active school
As a postgraduate student, you are part of a thriving research community and receive support through a wide-ranging programme of individual supervision, specialised research seminars, general skills training programmes, and general departmental colloquia, usually with external speakers. We encourage you to attend and present your work at major conferences, as well as taking part in our internal conference and seminar programmes.The atmosphere of our School is informal, friendly and has at its centre, a thriving and diverse postgraduate community from all over the world. We also have a lively community of students and graduates participating in our social media communities on Facebook and Twitter which you are encouraged to be a part of.
Why not visit our YouTube channel to take a look at our promotional videos and student work plus take a virtual tour of our School.
Financal support
The University has a scholarship fund in excess of £11 million to support our postgraduate community.Postgraduate study is a significant investment in your future, one that reaps a lifetime of benefits and we have devised a range of packages to ensure you have the necessary financial support. We have full awards to support doctoral research candidates, tuition fee awards for those studying taught Master's and loyalty discounts for our alumni. With postgraduate loans for Master's degrees, eligible students can borrow up to £10,609.
Applications
You can apply online via the University's website.
Contact details
For further information, please contact Mrs Tara Sutton, Recruitment Co-ordinator in the School of Engineering and Digital Arts:
E-mail: eda-admissions-pg@kent.ac.uk
Tel: +44 1227 827323

Postal Address:
School of Engineering and Digital Arts
Jennison Building
University of Kent
Canterbury
Kent, CT2 7NT
United Kingdom
Website: http://www.eda.kent.ac.uk/
Facebook: https://www.facebook.com/edakent
Twitter: @edakent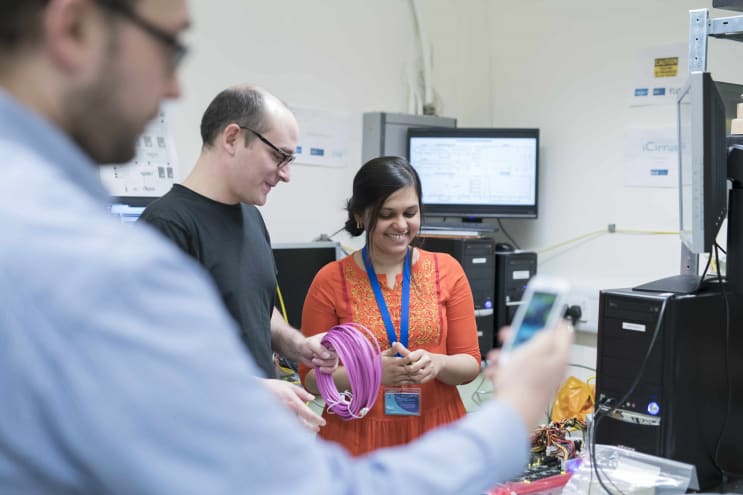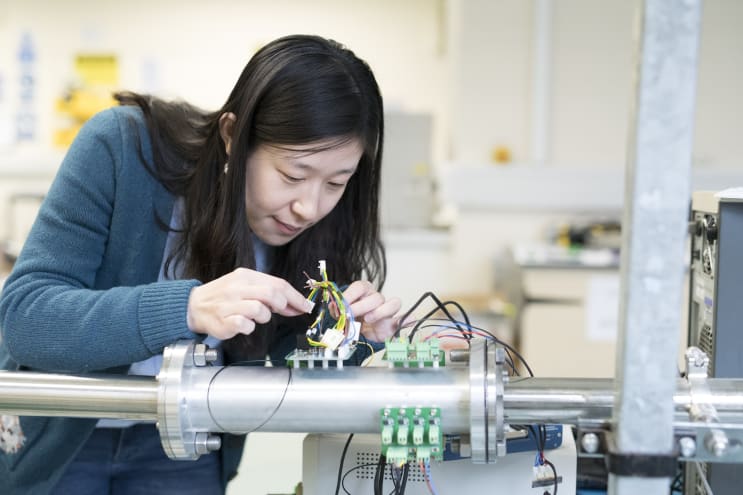 Locations
Canterbury
Jennison Bldg
Address
The University of Kent,
Jennison Building
CT2 7NT
Canterbury
,
England
,
United Kingdom