Toward a Flourishing Human Community
We train ethical leaders for the new global reality. Students at the Keough School of Global Affairs learn to think broadly and imaginatively, seeing the world through the lens of integral human development.
Our graduates understand the interconnected nature of world challenges. With their focus on human dignity, their toolkit of strategic, analytic and relational skills, and their portfolio of global experiences, they become the connective tissue among ideas, peoples, and disciplines in government, NGOs and the private sector.
This is Notre Dame's first new school or college in nearly a century. Our institutional agility, intellectual vibrancy, and uncommon optimism are focused on a singular goal: a flourishing human community.
About
The Donald R. Keough School of Global Affairs is the first new school at Notre Dame in nearly a century. In keeping with Notre Dame's mission to place scholarship in service to the common good, the Keough School advances integral human development through research, policy and practice; transformative educational programs, and partnerships for global engagement.
Founded in 2014, the Keough School builds on the strengths of 9 institutes focused on international research, scholarship, and education at Notre Dame.
Research, Policy, Practice
The Keough School addresses some of the world's greatest challenges, with particular emphasis on the design and implementation of effective and ethical responses to poverty, war, disease, political oppression, environmental degradation, and other threats to dignity and human flourishing. The Keough School expands its presence in the global policy arena through its Washington Office.
Transformative Educational Programs
The Keough School educates and trains global affairs professionals, preparing students for effective and ethical professional leadership in governments, nongovernmental organizations, and the private sector. The Master of Global Affairs welcomed its first class of students in August 2017.
Partnerships for Global Engagement
By building long-term partnerships within the academy, business, government, and civil society, the Keough School integrates disciplines and best practices to identify solutions responsive to the interconnected nature of global challenges.
The Keough School welcomes engagement with people of all nationalities and religious, secular, and philosophical traditions.
A Legacy of Leadership
Donald R. Keough, one of the most accomplished executives in US history, was an Emeritus Trustee and one of the University of Notre Dame's most generous benefactors. He served as chairman of Notre Dame's Board of Trustees from 1986 to 1991 and then as a Life Trustee. Mr. Keough had a positive impact on thousands of lives. His legacy of leadership — his vision, his philanthropy, and his counsel to Notre Dame presidents from Fr. Theodore M. Hesburgh, C.S.C., to the present — helped elevate the University to prominence.
Mr. Keough believed deeply in the power of the private sector to promote economic growth and prosperity for all people and was celebrated as a model of effective corporate leadership. The Keough School aspires to honor his legacy by producing global leaders and creating partnerships with global organizations and corporate partners to forge practical, transformative solutions to world challenges.
Thanks to Don and Marilyn Keough, the Keough School will be based in Jenkins Hall, a new building on Notre Dame Avenue south of the Hesburgh Center for International Studies near the entrance to the University of Notre Dame's campus. It is named in honor of the Rev. John I. Jenkins, C.S.C., president of Notre Dame, who has prioritized internationalization at Notre Dame.
Career Development
Launch your global career
The Keough School supports your professional development and guides you toward a career path where you can be a force for good in the world.
Our approach to professional development combines rigorous coursework with hands-on projects and immersive field experiences that provide on-the-job training. All students in the Master of Global Affairs program participate in global fieldwork, research, and development practice as part of the curriculum.
These experiences equip you with the tools you need to advance your career and connect you with resources in the Keough School and the wider Notre Dame community.
Class of 2019 Career Outcomes
95% of Class of 2019 graduates were employed or pursuing further study within 6 months of graduation.*
Positions held by Class of 2019 Graduates:
Program Officer
US Policy Coordinator
Innovation Fellow
Research Program Coordinator
Development Fellow
Research Analyst
*Results based on graduation census with a 100% response rate.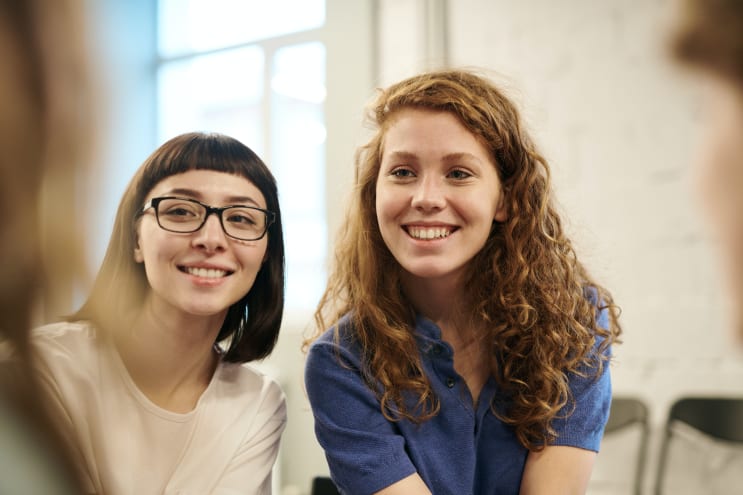 Where Notre Dame graduates work:
US Department of State, Civil and Foreign Service
Habitat for Humanity International
Brookings Institution
The World Bank
Open Society Foundations
Broadcasting Board of Governors
Oxfam
USAID
United Nations
International Monetary Fund
Carnegie Endowment for International Peace
US Senate
US House of Representatives
Pew Research Center
Catholic Relief Services
Office of the US Director of National Intelligence
Save the Children
National Committee on US-China Relations
Friends of the Global Fight Against AIDS, Tuberculosis, and Malaria
Locations
Notre Dame
Address
Keough School of Global Affairs
1010 Jenkins Nanovic Halls
Notre Dame, Indiana
USA
46556
Notre Dame
,
Indiana
,
USA