New England College is a private, non-profit college, located in the quintessential New England town of Henniker, New Hampshire dedicated to providing an exceptional education for undergraduate, graduate, and doctoral students from all over the world.
Ranked by U.S. News and World Report in the top tier of baccalaureate colleges in the north, New England College prepares students in a manner that is robust, thorough and engaging. We call it "experiential learning," or learn-by-doing. Whether it be a course in business or philosophy, NEC professors incorporate the hands-on experience into the curriculum so students graduate with more than just a degree.
There are many elements to New England College that may intrigue you – a unique educational philosophy, a picturesque campus setting, or all the activities that can contribute to your personal transformation – and you just might discover it's the right place for you. Welcome!
Equal Educational Opportunities
It is New England College's policy to administer all educational programs and related supporting services and benefits in a manner which does not discriminate because of a student's or prospective student's race, color, religion, sex, sexual orientation, age, national origin, physical or mental handicap, or other characteristics which cannot be lawfully the basis for provision of such programs or services. Further, each area within the institution will encourage the application of minority and women students to eliminate the effects of any past discrimination in the provisions of educational and related services and to establish procedures which will assure equal treatment and equal access to the facilities and educational benefits to all students as required by law.

NEC At A Glance
Campus: Henniker, New Hampshire is a quick 15 minutes from the state's capital (Concord, NH), 30 minutes from the largest city (Manchester, NH), and 90 minutes from Boston.Classrooms, meeting spaces, and residence halls share the surrounding beauty of our 220-acre campus and the Contoocook River.
Programs: 37 Bachelor's degree programs, 12 Master's degree programs, and one Doctoral degree program are all delivered in the liberal arts tradition, and with an emphasis on experiential learning, by dedicated and accomplished faculty.
Students: Approximately 1,000 on-campus and 900 online undergraduate students, and 900 graduate students from all over the world attend New England College. The NEC experience is collaborative and supportive. Highly diverse, over one-third of NEC's students identify themselves as students of color.
Activities: 18 varsity sports, numerous intramural sports, and over 40 clubs and organizations of all kinds, along with an endless schedule of fun activities and events make it easy to feel like you belong at NEC. Become part of Pilgrim Nation!
Internships: NEC students have benefited from over 1,000 internship opportunities, ongoing access to real-world experience, and hands-on training through active collaboration with industry partners and career counseling services.
Mission & Vision
Mission Statement
New England College is a creative and supportive learning community that challenges individuals to transform themselves and their world.
Vision Statement
New England College will be the most highly respected and sought‐after small private college in New Hampshire, known for its innovative academic programs and as a leader in experiential education.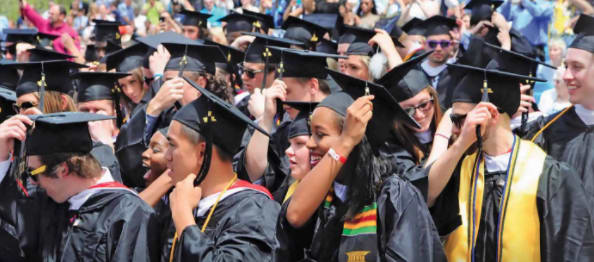 Locations
Henniker
Address
98 Bridge Street
03242
Henniker
,
New Hampshire
,
USA