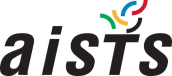 AISTS - International Academy of Sports Science and Technology
Home ›
AISTS - International Academy of Sports Science and Technology
International Academy of Sport Science of Technology
The International Academy of Sport Science and Technology (AISTS), located in Lausanne, Switzerland is a not-for-profit association founded by eight institutions. It is home to the world's No.1 Sports Management Masters in the world, as ranked by the independent Eduniversal rankings.
Our Founding Partners include the International Olympic Committee (IOC), the city of Lausanne and a consortium of three leading Swiss Universities, the EPFL, University of Lausanne and the University of Geneva, as well as two private educational institutes, IMD and the EHL (Lausanne Hotel School).
The AISTS responds to the needs of the sports industry by providing education, consulting and project services and through engaging its worldwide platform of connections and its extensive network.
Locations
Lausanne
AISTS - Academy International des Sciences et Techniques de Sport
Address
AISTS
Quartier UNIL-Centre
Bâtiment Synathlon
Lausanne, Switzerland
EPFL
CH-1015
Lausanne
,
Vaud
,
Switzerland