The University of Coruña was founded under the Galician Universities Law 11/1989 on July 20th, 1989. The Constituent Assembly passed the University Statutes on the February 4th, 1992and these were published in the Official Bulletin (DOG) on September 17th, 1992.
The University of Coruña is territorially situated in the Campus of Coruña and the Campus of Ferrol.
The University of Coruña is a public institution whose primary objective is the generation, management and dissemination of culture and scientific, technological and professional knowledge through the development of research and teaching.
The University of Coruña conceives its essential purpose as a quality public service aimed at achieving greater levels of welfare for the group of the society through the pursuit of social, scientific and technological advances in a framework of ethical values. Part of its mission is the formation of an open, critical, democracy and solidarity citizenship, capable of analyzing reality, diagnose problems, formulate and implement solutions based in knowledge and oriented to the common good.
The University of Coruña explicitly expresses its commitment to the study and the integral development of Galicia, its social, cultural and linguistic identity, and it will promote its full integration into the European Higher Education and the projection in Latin America. The University of Coruña Foundation, a private charitable and academic foundation, has been created in order to provide the University with permanent social support.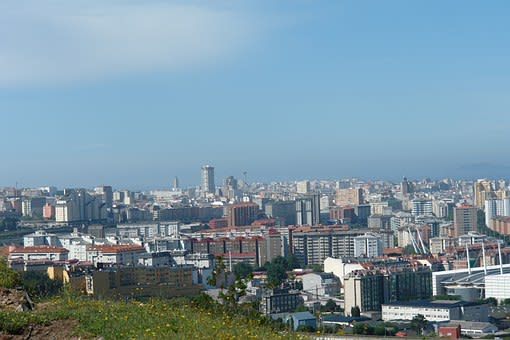 Mission Statement
The role of the University of Coruña is to aid the cultural, social and economic progress of society through the encouragement, management and dissemination of cultural, scientific, technological and professional creation. Its mission is to deliver high-quality, Galician public service.
Central to that mission is the education of open, knowledgeable, critical, engaged, democratic and cooperative citizens, with a strong sense of solidarity and the ability to analyse their reality, identify problems, and propose and implement solutions based on knowledge and understanding and the common good.
As part of its duty of service to society, the University is committed to:
The creation, development, communication and critical analysis of science, technology and culture.
Preparing students for professional life through the teaching of scientific and artistic knowledge and practice.
The transfer, dissemination and promotion of knowledge for the advancement of culture, quality of life and economic development.
The dissemination of knowledge and culture through University outreach and lifelong learning.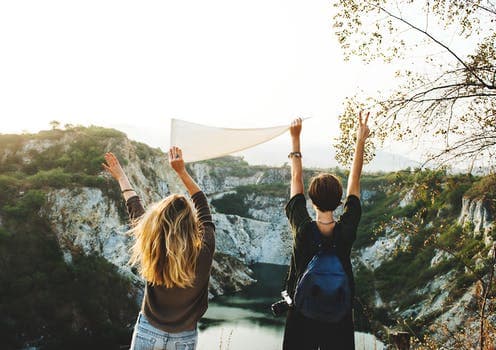 Vision
Looking ahead to 2020, UDC aspires to:
Establish strong connections with the whole community, in order to understand its needs and respond to the changes taking place in our society.
Collaborate with all social partners and public and private bodies to examine, identify and provide solutions to the challenges facing our society.
Open up channels of active solidarity, with a strong commitment to environmental protection and sustainable development through innovation.
The University will continue to:
Offer training and education tailored to the present and future needs of our society, and adapt that learning to the individual developmental needs of each student through the promotion of effective, innovative teaching methods to guarantee the acquisition of the abilities and competencies demanded by our degrees.
Help students to develop skills that enhance their employability at a local, national and international level.
Support the creation and development of national and international networks of basic and applied research groups for the promotion of scientific, technological, economic and social progress.
Be recognised for the research carried out at the University and the innovative knowledge transfer strategies and initiatives made possible by the technical and scientific services of the UDC Technology Park.
Combine the promotion of general knowledge in all fields with specialisation in the areas of science and technology where the University is strongest.
Manage our resources fairly, efficiently, productively and transparently, and work to ensure stable and sufficient funding from the State, with supplementary financing through our partnerships in the private sector.
Enhance the reputation of UDC abroad based on our teaching and research activities.
Promote a system of strategic management in order to achieve our collective objectives in collaboration and consultation with the whole University community.
Values and Principles
UDC, as a public, civil, autonomous, inclusive and secular institution, and in accordance with its own objectives, will be governed by the following values and principles:
Equality of opportunity, based on the principles of merit, ability, equality, universal access to third-level education and promoting a culture of non-discrimination.
Personal effort as one of the key aspects of individual advancement and development, and the ability to find a balance between personal desires and the ability to satisfy them, as an aid to problem-solving, conflict resolution and the achievement of collective goals for the common good.
Participation in the decision making process and the promotion of channels of communication between all members of the University community, as a way of maximising all available talent and resources.
Social responsibility and commitment, as a way of contributing actively to the improvement of the socio-economic situation of our community and the creation of greater economic well being in society as a whole.
Commitment to Galicia and to the transformation and development of Galician society: to create, protect, communicate and transmit the artistic, urban, architectural, documentary and linguistic heritage and culture of Galicia.
Respect for the environment, as a socially responsible university, maximising and managing the resources at our disposal as efficiently as possible, to minimise environmental impact.
Efficient use of public resources to ensure they are used to best effect to meet the needs of society and in the interest of the common good.
Quality as a core objective, with a collective will and desire to work to achieve higher standards of teaching, research, management and services, in the interests of greater social well being.
Transparency as a mechanism of accountability, to account for all decision and actions taken by the University.
Locations
A Coruña
Address
Rúa da Maestranza, 9

15001
A Coruña
,
Galicia
,
Spain
A Coruña
Address
Paseo de Ronda, 51
15011
A Coruña
,
Galicia
,
Spain
A Coruña
Address
Avd. da Habana, 6-7
15011
A Coruña
,
Galicia
,
Spain
A Coruña
Address
Leopoldo Alas Clarín, 2
15008
A Coruña
,
Galicia
,
Spain
A Coruña
Address
Campus de Elviña
15071
A Coruña
,
Galicia
,
Spain
A Coruña
Address
Campus da Zapateira
15071
A Coruña
,
Galicia
,
Spain
A Coruña
Address
Avd. Ernesto Che Guevara, 121.
Pazos, Liáns

15179
A Coruña
,
Galicia
,
Spain
A Coruña
Address
Campus de Oza
15006
A Coruña
,
Galicia
,
Spain
Ferrol
Address
Campus de Esteiro
15403
Ferrol
,
Galicia
,
Spain
Ferrol
Address
Avda. 19 de febrero, s/n.
15405
Ferrol
,
Galicia
,
Spain