Born after an extensive analysis of the profiles that companies look for today and what they will demand tomorrow, Universidad Europea Postgraduate School with IBM launched in 2019 with the aim to educate professionals with a background combining business and technology. It is about using the full potential of new technologies to positively impact business results and efficiency.
IBM, a global leader on advising companies with digital transformation and development, has joined forces with Universidad Europea, an institution connected to the business world, to offer a number of postgraduate degree programs to those seeking to take the next step in their professional and personal development.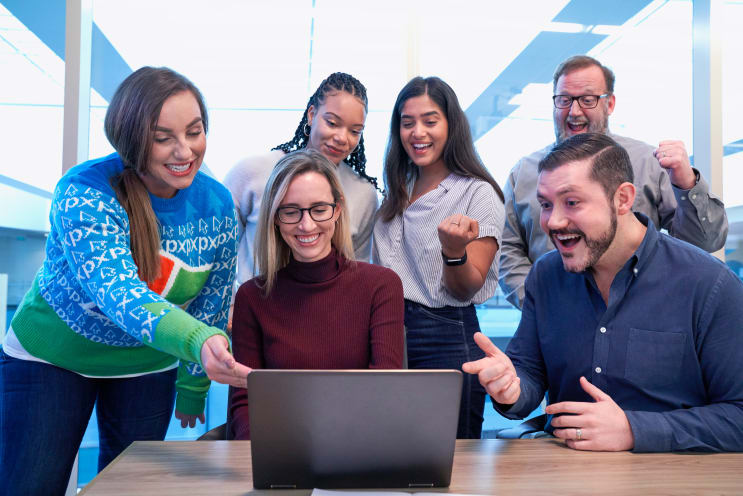 Universidad Europea Postgraduate School with IBM is the first dedicated business and tech school in Spain. It is a pioneer in its desire to educate professionals with mixed profiles who are able to take advantage of and use innovation and technology to grow business.
We offer postgraduate programs and expert courses in the following knowledge areas: Management, Big Data & Analytics, Cloud & IT Security, Blockchain, and Artificial Intelligence.
IBM actively participates in defining program content, teaching, and co-directing each of the postgraduate programs with Universidad Europea. In addition, students receive a unique experience thanks to their access to tools and technologies throughout their studies and up to six months after graduation. You will also visit IBM laboratories in Spain and abroad, and have access to exclusive events, ensuring you are always connected to the latest business and technology developments.
Moreover, you will work on real case studies in an international environment focused on your growth as a professional in a global world. You'll be part of a dynamic community of professionals, students, and alumni, you'll have access to conferences, meetings with experts and professionals from IBM, and other leading companies in the tech sector.
Make the most of the opportunities to develop your own professional network that will help accelerate your career development and overcome new challenges.
Locations
Madrid
Address
Universidad Europea de Madrid (Campus de Alcobendas)
Av. de Fernando Alonso, 8, 28108 Alcobendas
Madrid
,
Community of Madrid
,
Spain