Harbour.Space University
Welcome to Harbour.Space, Europe's state-of-the-art university focusing on Technology, Entrepreneurship and Design to co-create the leaders of the future.
The fast-paced growth in innovation, communication and technology is forcing a quiet revolution in education, leaving many traditional universities struggling to keep up. At Harbour.Space we aim to redefine the learning experience by offering active experience-based education, driven by some of the worlds' top industry leaders.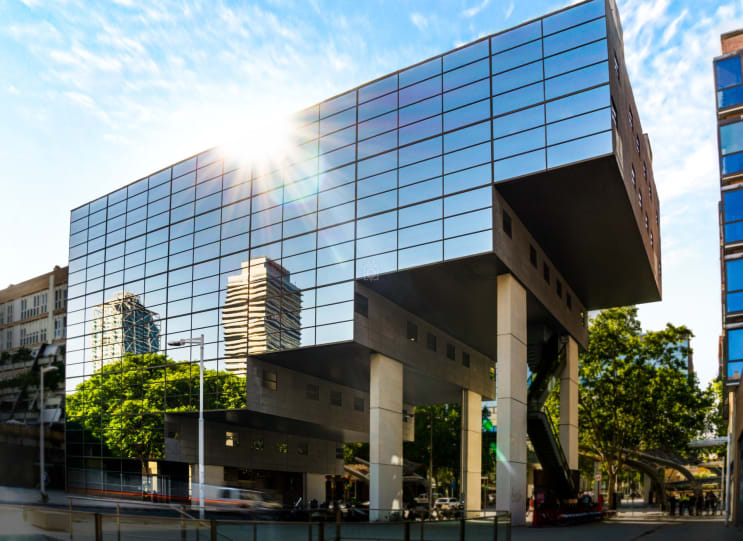 We offer progressive Foundation, Bachelor's and Master's programs, where real world problems take centre stage in the classroom, not textbook challenges. Our academic year is divided into 15 intense 3-week modules, and acts as an accelerator for entrepreneurs, an innovation lab for creatives, and a hands-on training center for tech-lovers. Students are encouraged to take on an international and interdisciplinary mindset, preparing them to not only meet, but also to exceed the demands of the professional workforce.
Philosophy
Harbour.Space is a university for the innovative, the future minded and the change-hungry. Our philosophy is based on three fundamental pillars - a link to the industry, a modern and agile educational model, and a network of exceptional innovators and entrepreneurs ready to co-create the businesses of the future.
We are the makers and pioneers of our fields, and have top industry leaders as our students' personal teachers and mentors. We think big, take chances and disrupt industries by reimagining the way we learn, connect and do business. A personalized, hands-on approach is at the heart of our interactive learning philosophy. This creates an educational experience that transcends that of traditional education institutes and prepares students for the jobs of the future. By collaborating with innovative international experts, successful entrepreneurs, leading scientists and creative change-makers from around the globe, we are able to develop our modern Creative & Technical programs, based on the industry needs of tomorrow.
With campuses in Barcelona and Bangkok, we aim to nurture and accelerate talent, supported by the most knowledgeable and successful people in the technology and design industries. Watch our Graduation Video below to see how our students describe their Harbour.Space experience.
Top Reasons to study at Harbour.Space
Creative & tech disciplines of the future: 10 unique programs focusing on Design, Technology & Entrepreneurship to ensure meaningful and creatively satisfying top-level professional futures.

Top industry leaders as professors: 75+ pioneering professionals from around the world mentoring, guiding and preparing you for the jobs of tomorrow.

Interdisciplinary learning: 15 intensive 3-week modules, 5 of which are electives, allowing you to explore new disciplines and develop a holistic skill set.

Personalized approach: 100+ courses to choose from and build a unique educational experience aligned with your personal and professional goals.

Practical experience: Work with interdisciplinary teams to develop your Capstone, a multidisciplinary personal business/project based on an innovative solution to a real-world problem. Find out more about Capstone Projects here.
Who should apply
Everyone with a love for technology and design is welcome to apply: we are a global academic institution for every nationality, gender and cultural background.
All applications are to be submitted online, and aspiring students are welcome to submit their applications at any point in the year. Applications are best made sooner than later because both our application process as well as potential visa applications take time.
If you're devoted to developing and executing Big Ideas in design and technology that will have a positive effect on the world, Harbour.Space could be your academic home.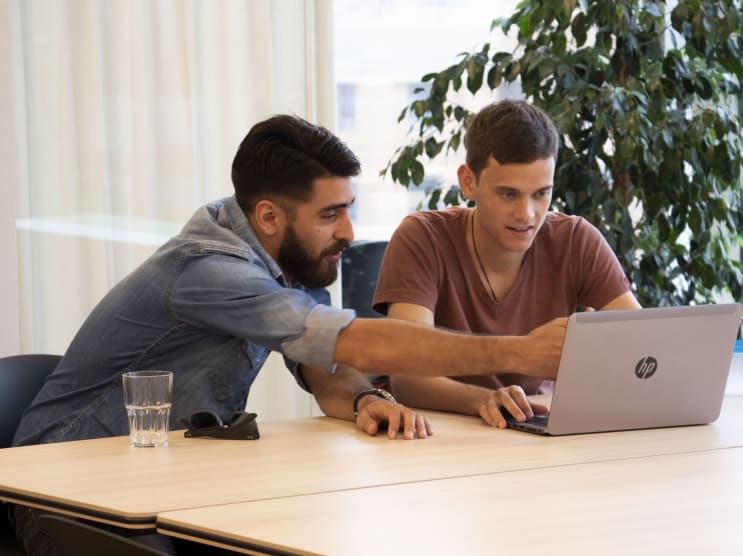 Academic Partners

UTCC


Technical University of Munich

X-labs Tsinghua

Inria

Higher School of Economics


Moscow Physics and Technology Institute

Hasso Plattner Institute
Harbour.Space in Numbers
Sometimes, it's easier to let the numbers speak for themselves. Here are some quick stats we're sure you'll find interesting:
95% of our graduates are currently working

83% of them found a job within the first 3 months since graduating

53% of our graduates actually found work before graduating

80% of our graduates are happy with their current position
Want to see more? ou can find all the numbers you need as well as§ the story behind them in our Employability report. Check out the whole report here.
Locations
Barcelona
Harbour.Space University
Address
Carrer de Rosa Sensat 9
08005
Barcelona
,
Catalonia
,
Spain