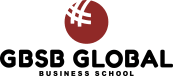 GBSB Global Business School - International
Home ›
Spain ›
GBSB Global Business School - International
Why GBSB Global Business School?
In today's world of globalization, intense competition, and instant communication, change is constant. People are moving from one country to another, domestic markets are opening up for foreign investments, innovative communications, such as social networks, have profound implications on global society, and businesses are looking for opportunities within the global markets. At our international business school with campuses in Barcelona and Madrid (Spain), we address these challenges by providing the students with practical education backed up by constant educational innovation and the latest teaching methodologies. For future business leaders to succeed in this world of extraordinary challenges it will require new kinds of management skills and capabilities.
At GBSB Global Business School we are committed to providing our students with more exposure to global trends and cross-cultural proficiency, developing the capacity to communicate with people of different backgrounds, and the ability to feel at home everywhere in the world.
The first university in Spain with a focus on the world
GBSB Global Business School is a fully accredited private management university with campuses in Barcelona and Madrid, Spain that teaches business in English and is dedicated to preparing students for the careers of the global economy. Our degrees in the fields of Business, International Management, Finance, Marketing, Entrepreneurship and Operations Management prepare students to operate with ease across borders and cultures – in an environment that prizes diversity and the ability to bring a worldwide perspective to the study of international business. GBSB Global Business School is an excellent place for students who are looking for innovative business degrees in Europe in the trendy urban and cosmopolitan environment of the Mediterranean. The business school's differentiators are:
Global Focus – educating students to become global citizens, who think globally while acting locally
Business Ethics & Sustainability – resolving global challenges of today by educating ethical and responsible business leaders of tomorrow
Employability – supporting students in securing their future careers by providing them with applicable practical and modern business knowledge
Modern University Style - offering innovative curriculum, international professors and top American business school teaching methods by using case studies, group exercises and presentations
Individual Approach – fostering student-centered active learning approach in small classes
We are the first university in Barcelona that is truly focused on the world
From a unique introductory course in the Bachelor of Business Administration program to an advanced course in the MBA program, the experience at GBSB Global Business School is thoroughly international and is oriented at developing the global consciousness. This approach to business education makes us one of the most innovative universities that teach business in English in Spain.
Location
Located in the beautiful Mediterranean city of Barcelona and the impressive capital city of Madrid, GBSB Global Business School provides a unique educational experience. It combines the pleasure of living by the seaside in a world-class city with studying in English at an international university that guarantees rigorous undergraduate and postgraduate programs in business and excellent graduate employment prospects in Spain, in Europe, and around the world.
Our Students
Internationalism is core to our ethos. Our students come from Europe, North and South America, Africa, and Asia. This highly cosmopolitan, multilingual, multicultural student group creates a dynamic environment for the design and delivery of our academic curriculum. At GBSB Global Business School we are committed to the principle of embedding internationalism in the academic content of our degree programs and capitalizing on the richness and variety of the linguistic, cultural, and educational backgrounds of our students. We strongly believe that a mature, responsible outlook for the future business leaders of the globalized economy of the 21st century is most effectively fostered through formal and informal interaction between students from a wide variety of countries from many different parts of the world. Being one of the international universities that teach in English in Spain, GBSB Global Business School is a bridge connecting people from different nationalities to the international business arena.
Our Approach to Business Education
To change the way we do business, we must also bring change to the way universities teach business. At GBSB Global Business School we have begun this process by ensuring that our students understand that the international landscape has been transformed. Business is no longer just a matter for Wall Street or for Main Street U.S.A., but for every byway in every community, large and small, in the world. At our university, we teach the state of the art theory, immerse students in international experience, and connect them to best practice in business. The qualities we develop represent:
Intellectual flexibility
Cultural literacy, a solid knowledge of customs and history of societies all over the world, in the places that are becoming part of the global marketplace
A strong grounding in ethics
The ability to communicate ideas well and speak foreign languages
Optimism, creativity, a collaborative outlook, the willingness to lead
Green Education Making GBSB Global Business School one of the most sustainable universities in Barcelona and in Europe
At GBSB Global Business School we recognize the aspirations of all people and the urgency of caring for our fragile planet. We teach students to craft business methods that match the sustainable vision by doing good for society while doing well for the company, by profiting others while turning a profit. Opportunities for research, leadership, and advocacy help students at GBSB Global Business School connect their business education with real-world problems. Our University offers students many ways to learn about and practice sustainability. Here are just a few examples:
Innovative courses, such as Global Environmental Science and Ethical Dimensions of International Business
Mentorships with biologists, environmental activists from Spain and Europe, and local leaders
Co-curricular opportunities such as Campus sustainability theme floor, recycling activities, and renewable energy conferences
Our Mission

GBSB Global Business School supports and promotes internationalism of our business school's curriculum, service, and outreach. We strive to be globally competitive and globally relevant and educate our students to become global citizens, who think globally while acting locally. We believe GBSB Global Business School will play an important role in the future business community and in resolving the most important global challenges of today including education of ethical and responsible business leaders, environmental sustainability, global warming, and financial and economic stability of different countries in the world. The goals of the global region studies in our business school's curriculum are to help raise students' awareness of increasing interdependence of the world and to foster in students a respect for the diversity of the world community.
GBSB Global Business School values awareness of the interdependence of nations and people, as well as a commitment to equality, which requires diversity and fairness among all people, groups, and ideas. As the center of excellence for business education, GBSB Global Business School promotes the highest standards in business management, administration, security, and environment protection, and provides a mechanism for the international exchange and transfer of knowledge. In particular, our business school:
Prepares the students for leadership in a wide range of business-related professions
Provides undergraduate and master's students with an environment that focuses on all dimensions of learning – knowledge, understanding, skills, behaviors, values, and attitudes
Accepts the challenges and opportunities confronting us and understands that GBSB Global Business School must constantly change, adapt and grow to meet the needs of a rapidly evolving global business

GBSB Global Business School Awarded Global Business Accreditation from ACBSP
We are proud to share with you that on May 28th, 2020 the Accreditation Council for Business Schools and Programs (ACBSP) awarded GBSB Global a Global Business Accreditation of its business programs. GBSB Global Business School is honored and proud to be part of the community of institutions providing leading business education around the world.
ACBSP is a leading accreditation association for business education and one of the most recognized names in business higher education worldwide – it currently accredits business programs at almost 1,200 campuses in 63 countries and is known for having the highest standards of excellence in accreditation.
ACBSP accreditation evaluates aspects of leadership, strategic planning, relationships with stakeholders, quality of academic programs, faculty credentials, and educational support. The ACBSP Accreditation certifies that the teaching and learning processes within the business programs offered through GBSB Global Business School meet the educational standards established by ACBSP.
ACBSP Accreditation Benefits for Prospective Students
The Accreditation from ACBSP serves as a testament to all prospective students who wish to apply to study at GBSB Global Business School. With it, all prospective GBSB Global students can be assured that the school itself and all its educational programs have been carefully considered and evaluated upon different categories.
GBSB Global has been acknowledged to provide its students with a highly qualified faculty body, a strong academic curriculum, and various educational partnerships with other institutions. GBSB Global has also been evaluated to have a strong educational support system throughout the duration of the business studies and beyond graduation.
ACBSP Accreditation Benefits for GBSB Global Students & Alumni
Easier Credit Transfer: the ACBSP accreditation eases the process of transferring earned degree credits. As these credits are more frequently accepted by other institutions, it is simpler for GBSB Global students and alumni, pursuing advanced degrees or other courses to transfer them later on.
Employment Opportunities: the ACBSP accreditation standards are highly valuable across employers, licensing bodies, and regulatory agencies. Studying at GBSB Global opens news doors and professional opportunities around the world. Graduating and having a business degree from an ACBSP-approved institution makes it easier to find employment upon completion of one's studies.
Membership & Connection: ACBSP-recognized business schools are part of a global education network. This network gives GBSB Global students and alumni access to various research and exchange programs, as well as cultural enrichment opportunities.
Locations
Barcelona
Address
Aragon Campus
Carrer d'Aragó, 179
08011
Barcelona
,
Catalonia
,
Spain
Madrid
Address
Madrid
,
Community of Madrid
,
Spain
Keystone scholarship
Discover the options our scholarship can give you