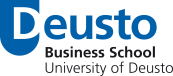 University of Deusto: Deusto Business School
Home ›
Spain ›
University of Deusto: Deusto Business School
Despite the current situation provoked by COVID-19, the admissions team at Deusto Business School is available to answer any questions about our master's programmes via email, Skype, or over the phone.
DEUSTO BUSINESS SCHOOL: A CENTURY-OLD INSTITUTION
Deusto Business School is the 1st business school in Spain, with over one hundred years of history as a global reference for well-rounded business education. It has pioneered the training of business leaders at its two locations:
La Comercial, which has been a part of the Bilbao campus since 1916.
ESTE, created in 1956 at the San Sebastián Campus.
Deusto Business School is distinct in its coherence with centuries-old tradition and prestige while simultaneously embracing the major trends that are currently transforming the world of business.
DBS offers you a teaching staff formed by University of Deusto lecturers and business leaders with broad experience. Our varied, modern and interactive methodology focuses on developing abilities through collaboration and innovation.
As a graduate of DBS, you will join a reputable and growing professional network of more than 15.000 former students through Deusto Business Alumni.
Through our programs, our students develop diverse management skills and competences according to values of sustainability, responsibility and professional ethics.
With our student associations you will have the opportunity develop your knowledge and other abilities in investment, finances and consulting.
Our employment rate is of 95%*. Deusto Business School alumni work in a multitude of different functional areas in both the private and public sectors: bank services, finances, investment, marketing, consulting, administration.
We have a strong business-university relation. Thus, you will be able to assist to different conferences given by professionals from important companies.
Deusto is ranked among the 200 best universities in the world in Business and Economics, and the 1st in the Basque university system according to the Times Higher Education World University Ranking in 2018. Deusto was also honored with 1st place in the University-Company ranking by the Everis Foundation, due to its adaptation to the needs of organisations in the private sector.
INTERNATIONALISATION
Deusto Business School maintains important agreements and strategic alliances with some of the best business schools and universities in the world, with programmes taught jointly or intensive modules conducted at renowned centres abroad. Additionally, each year Deusto welcomes international students from across the globe.
FACILITIES AND SURROUNDINGS
Bilbao Campus
The University of Deusto in Bilbao has a privileged location in the heart of Bilbao, opposite the Guggenheim Museum on the right bank of the Nervion River. La Comercial, a historic building with modern renovations, houses Deusto Business School. The university's library is found just crossing the Nervion River and offers extensive individual and group study spaces. On campus, students will also find several dining areas and cafeterias, as well as a recently-renovated fitness and wellness center "DeustoFit," and a variety of common spaces.
Bilbao is a thriving cosmopolitan city open to Europe, awarded the title of Best European City 2018. It has undergone large scale environmental and urban renewal since the 1990s when the Guggenheim Museum opened as its flagship building. After many years as an industrial hub, the symbols of the new city are now business, leisure and culture. The nearby coastal areas are ideal for water sports such as surfing, windsurfing, diving and sailing, and nearby mountain ranges offer hiking excursions in a variety of experience levels.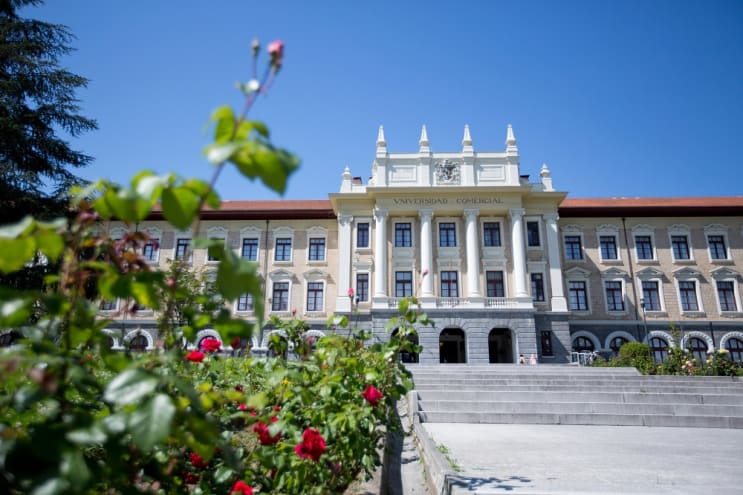 San Sebastián Campus
San Sebastián was chosen European Capital of Culture in 2016. The San Sebastián International Film Festival is one of Europe's most outstanding, and "Jazzaldia" and the "Musical Fortnight" (jazz and classical musical festivals, respectively) are some of its most important cultural events, without forgetting the city's main traditional feasts, known as the "Tamborrada". The Old Quarter of San Sebastián is one of the best places to taste the local cuisine ranging from the famous "pintxos" to the best author's cuisine restaurants. The San Sebastián campus of the University of Deusto, located on the Paseo de Mundaiz on the banks of the River Urumea and in the area surrounding the Cristina-Enea Park, forms a 32,000 m2 university complex, right in the heart of the city.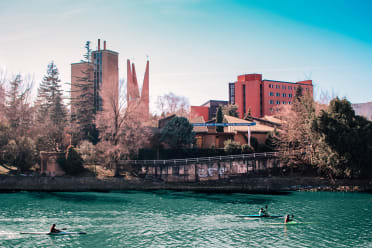 WHY STUDY A MASTER'S AT DBS?
All Deusto Business School programmes are Official Programmes.
All the programmes include an internship requirement.
If you do not have an economics or business degree, some of the Deusto Business School Master's programmes are an ideal way to give you a leg-up into the professional world of business.
If you already have a degree in Business Management, the specialised Master's at DBS are the perfect complement to help you to start your professional career in a particular field of business.
Career Services Department
The following services are offered to all participants: assistance with managing internship offers, corporate presentations, seminars to equip participants with tools to improve their job prospects, personal professional guidance, etc.
Deusto Business Alumni
Deusto Business Alumni is a network made up of over 15.000 professionals who hold major company positions in all sectors both in Spain, throughout Europe, and overseas.
Accomodation
The University of Deusto offers a service that aides students in finding accommodation in both Bilbao and San Sebastián. A variety of options including private lodging, homestays, etc. are offered.
Campus Bilbao:
www.accommodationbilbao.deusto.es
Campus San Sebastián:
www.accommodationsansebastian.deusto.es
International Relations
This department manages different internaitonal programmes and all the aspects related to international students at the University of Deusto.
More information: international.deusto.es
Campus Life
Deusto Business School believes that university life goes beyond the classroom. DeustoCampus offers the following activities, among others: sports, theatre, writing workshops, debate club, social and cooperative volunteering, faith groups and solidarity.
www.campusdeusto.es
Locations
Bilbao
Deusto Business School.
Address
Bilbao Campus

Hermanos Aguirre, 2
48014
Bilbao
,
Basque Country
,
Spain
San Sebastián
Address
San Sebastian Campus
Mundaiz, 50
20012
San Sebastián
,
Basque Country
,
Spain
Madrid
Address
Madrid Headquarters
Castelló, 76

28006
Madrid
,
Community of Madrid
,
Spain