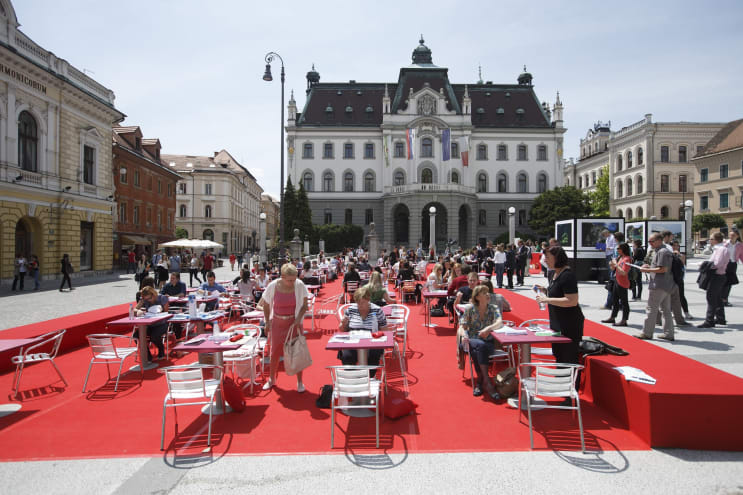 The University of Ljubljana, founded in 1919, with 23 faculties and 3 art academies, is the oldest and largest higher education, scientific research and art institution in Slovenia. The University fosters basic, applied and developmental research. Today, the University of Ljubljana ranks among the top 3% of universities in the world.
The University of Ljubljana is located in Ljubljana, the capital of Slovenia, except our Faculty of Maritime Studies and Transport which is located in Portorož by the Adriatic Sea. Ljubljana is a very pleasant and youthful city to live in. We have many museums, galleries, theatres, cinemas, institutes, libraries and one of the oldest philharmonic orchestras in the world. In the city centre, you will find lots of pubs, restaurants, clubs, and shops. There are plenty of green spaces too. Kongresni trg (square) is one of the central squares in Ljubljana where is also the seat of the Rectorate of the University of Ljubljana.
The University of Ljubljana has excellent study programmes in all fields of study: Art, Fine Arts, Natural Science, Technology and Engineering, Social Sciences, Humanities, Medicine, Health Sciences, Sport, which are designed in line with the Bologna Process guidelines. Within the University of Ljubljana and in cooperation with foreign universities, we provide joint, interdisciplinary and multidisciplinary study programmes in all three cycles. In addition to lectures, tutorials, and seminars, we place great emphasis on practical training, the inclusion of students in project work, international exchanges, career guidance, extracurricular and other activities.

Each year around 40.000 students upgrade and develop their knowledge and skills at our institution, among them we have 8% international students. University of Ljubljana courses are completed by more than half of all bachelor graduates in Slovenia, more than two-thirds of master's and specialisation degree holders and more than 80 per cent of doctors of science.
A particular concern of the University of Ljubljana is the transfer of knowledge to the industry, for the safety of the environment, for people's health, the quality of life and wealthy economy, which is why we cooperate closely with many Slovenian and foreign companies. Our partners are prominent multinational corporations and top Slovenian organizations.
We are inviting you to start your academic path with us, boost your personal and professional career options and become a valuable member of our proud and creative academic community.
We are looking forward to welcoming you to our University.
Student Impressions
Please visit our website here to read more about student impressions: https://www.uni-lj.si/study/impressions/students-written/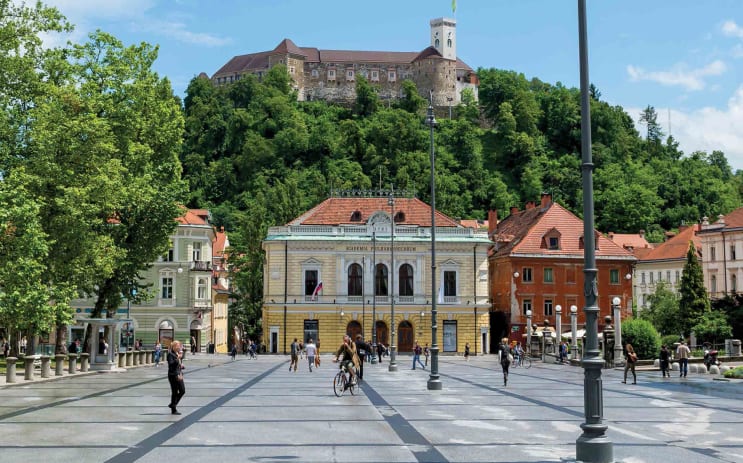 Locations
Ljubljana
Address
University of Ljubljana
Kongresni trg 12
1000
Ljubljana
,
Ljubljana
,
Slovenia
Ljubljana
Address
University of Ljubljana Faculty of Architecture
Zoisova cesta 12
1000
Ljubljana
,
Ljubljana
,
Slovenia
Ljubljana
Address
University of Ljubljana Faculty of Electrical Engineering
Tržaška cesta 25
1000
Ljubljana
,
Ljubljana
,
Slovenia
Ljubljana
Address
University of Ljubljana Faculty of Public Administration
Gosarjeva ulica 5
1000
Ljubljana
,
Ljubljana
,
Slovenia