Novosibirsk state university (Russia), located in the heart of Akademgorodok, is a world-famous research center of Siberian Branch of the Russian Academy of Sciences. Results of the research conducted by the university staff in the fields of nuclear physics, particle physics, biotechnology, the creation of nano-materials, laser systems of new generation, innovative methods of cancer treatment, are known all over the world.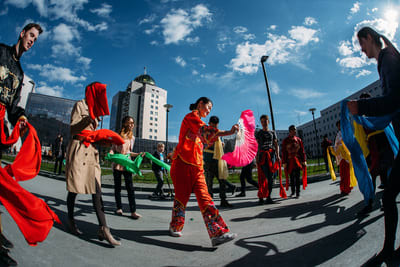 The main areas of training and research: Elementary particle physics, Photonics, and Quantum Optics, Research of the Arctic, Cancer Therapy Innovation, Chemistry, Materials and Technologies, Genomic Technologies, Biomarkers and Social Behavior, Archeology. We are the 2nd best university in the QS University Rankings: Emerging Europe and Central Asia 2015.

Quick facts
317 position in the main QS Ranking (NSU is among the top 2% of best universities in the world)
6000 students
More than 100 scientific laboratories and research centers using advanced equipment
More than 1000 international students from 37 countries
72 Russian-taught Master's programs
15 English-taught Master's programs
3 English-taught Ph.D. programs
28 scientific internships for international students
29 international joint programs
132 partner universities from 29 countries
Locations
Novosibirsk
Address
2 Pirogova Str.
630090
Novosibirsk
,
Novosibirsk Oblast
,
Russia