Read more on the institution's website
High reputation
Dating back to 1922, Kaunas University of Technology has developed a great potential for studies and research and stays a leader in innovations and technologies in the Baltic States region. With 10.500 students and 1.000 academic staff, KTU strives to bring together highly talented students (supported by University and external scholarships), researchers and academics to perform cutting-edge research, to deliver top quality education and to provide research and development services to a wide range of businesses.
Internationality
KTU enhances its international visibility by participating in international research collaborations, by establishing international study programmes, by collaborating with international partners in creating joint study programmes, and by encouraging the participation in international exchange among student and academic communities. Currently, international students can choose between 37 undergraduate and postgraduate degree programmes and 19 Doctoral programmes in English in the field of Technological, Physical, Biomedical and Social Sciences, Humanities and Creative Arts & Design.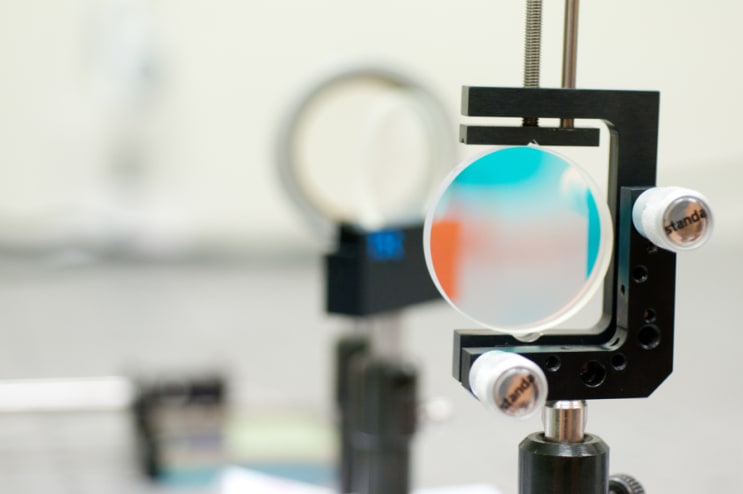 Infrastructure and technologies
KTU not only founded the first and most successful academic Startup Space but houses the largest science and technology park in the Baltics. The students have access to the most modern research equipment in Lithuania. The largest in the Baltic States modern mobile applications laboratory, the only one in the Baltics Bloomberg Financial markets Lab, Intermedix creative hub as well as the laboratories of sustainable chemistry, mechatronics, future energy and environmental engineering, information and telecommunication technologies are just a fraction of the available technological resources. KTU cooperates with global organisations such as Barclays, BASF, FESTO, Hitachi, NATO, Samsung, Schneider Electric, etc.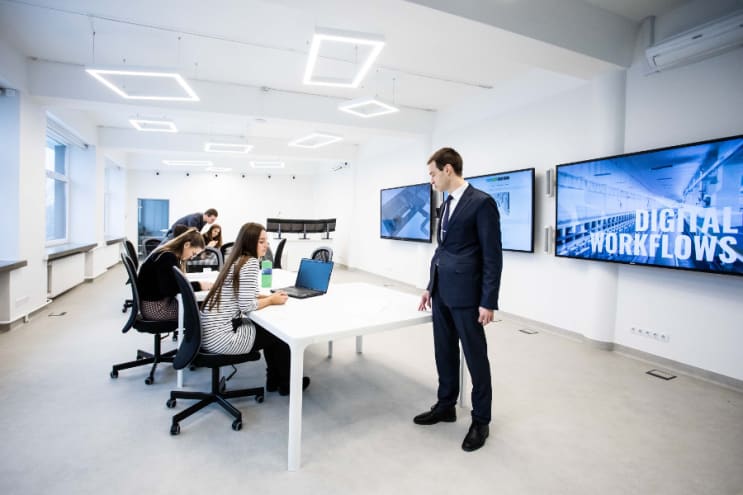 Growing talents
KTU invests in its current students by improving their study environment and its quality, by providing opportunities to be active in sports, arts, students' associations, and by building their confidence, as it is the investment for the future of society in local and global terms. Our students form a large part of the vibrant student community in Kaunas, the second largest city in Lithuania.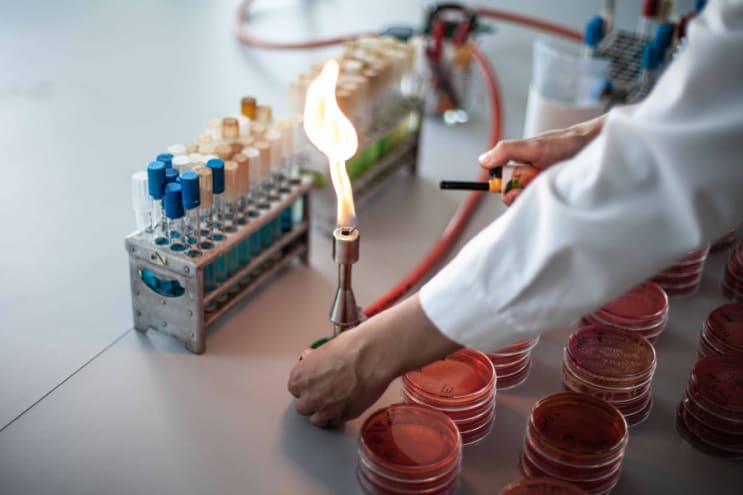 An exciting place to live and study
KTU is situated in Kaunas, the 2nd largest city in Lithuania, often called Lithuanian intelligentsia and cultural capital. Safe environment and temperate natural conditions make for pleasant living. Vivid old town, green parks, river bank with leisure areas are within 15 minutes reach from KTU campus. Students are offered to live in KTU dormitories, enjoy sports, arts and other students' activities within the campus.
Top reasons to study In Lithuania
High quality, modern and innovative studies that meet the requirements of the European Union Education Policy.
Globally recognised diploma to pursue successful international career or further education.
Unique culture, cherishing ancient traditions. Lithuanian language is often described as the oldest Indo-European language.
In Kaunas
The city of young and talented people: every 7th inhabitant studies at a university or college. Therefore, this is also the city of students.
The 2nd largest city in Lithuania but the main objects are in an easy reach on foot or by bicycle.
The city is among the top 10 most cost-effective cities in Europe.
At KTU
Among top 2,7 % of top universities in the world: KTU brings together highly talented students, researchers and academics.
The leader in cooperation with business: from the development of study programmes through case analysis to technology transfer.
Wide range of services for the students: exchange programmes, internships, Startup Space, sports, etc.
Rankings
| | | |
| --- | --- | --- |
| QS | #751-800 | https://www.topuniversities.com/universities/kaunas-university-technology |
| QS Emerging Europe and Central Asia 2019" (QS EECA) | #=50 | https://www.topuniversities.com/university-rankings/eeca-rankings/2019 |
| U_Multirank | Improved position in 15 out of 33 criteria | https://www.umultirank.org/study-at/kaunas-university-of-technology-rankings/ |
| THE | 1001+, among the top 5% of universities worldwide | https://www.timeshighereducation.com/world-university-rankings/kaunas-university-technology |
Locations
Kaunas
Kaunas University of Technology
Address
Donelaicio St. 73,
44249
Kaunas
,
Kaunas County
,
Lithuania