The Hong Kong University of Science and Technology
Home ›
The Hong Kong University of Science and Technology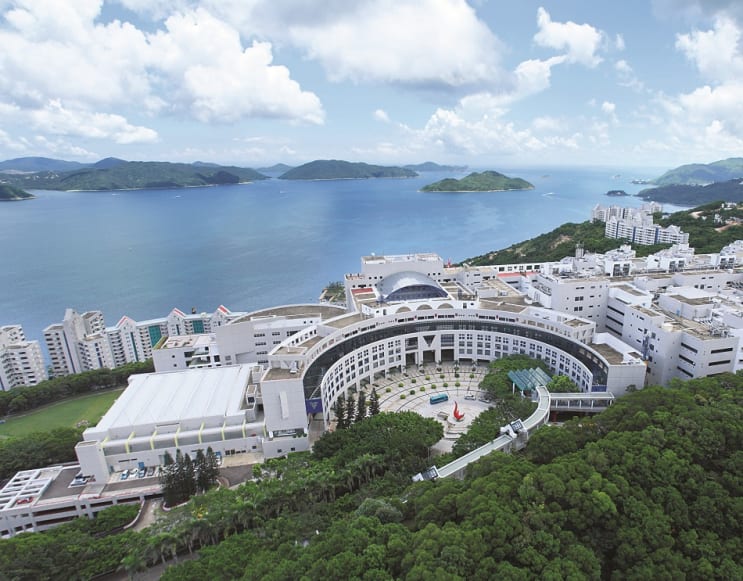 Located at the Clear Water Bay of Hong Kong, the Hong Kong University of Science and Technology (HKUST) is a research-focused institution that ranks first among top young universities in the world (Times Higher Education Young University Rankings, 2020). With an international outlook and global reputation, the university aims to be a leading university, both locally and internationally, through excellence in teaching and research.
With the unprecedented demand for high-end talent in support of the development of Hong Kong and the world, The Hong Kong University of Science and Technology (Guangzhou) (HKUST(GZ)) will be set up in Nansha, south of Guangzhou, to synergize with its Clear Water Bay (CWB) counterpart, nurturing talents and facilitating collaboration amongst Hong Kong, the Guangdong-Hong Kong-Macao Greater Bay Area (GBA) and beyond on education, research and knowledge transfer.
Why HKUST?
The HKUST Distinctive Academic Structure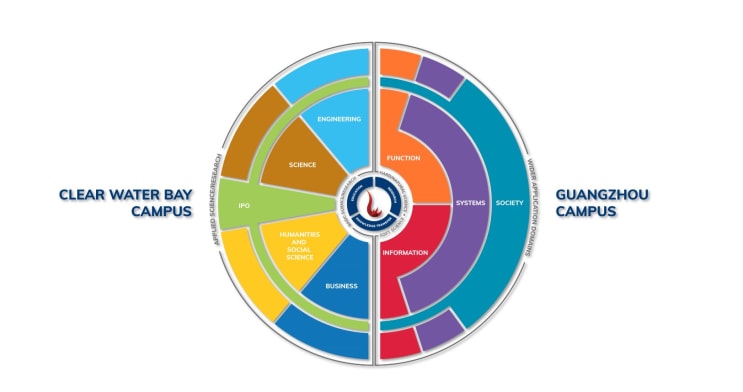 While capitalizing on the well-established disciplinary foundation (Science, Engineering, Business, Humanities, and Social Science, and Interdisciplinary Programs) at the Clear Water Bay campus, HKUST(GZ) will chart new territories in higher education pedagogy through a unique and non-conventional Hub structure consisting of four Academic Hubs (Function, Information, Society and Systems) and a wide spectrum of cutting-edge Research Thrust Areas.
HKUST offers a range of research postgraduate programs leading to the Master of Philosophy and Doctor of Philosophy (Ph.D.) degrees. For program details, please visit here.
Scholarship and funding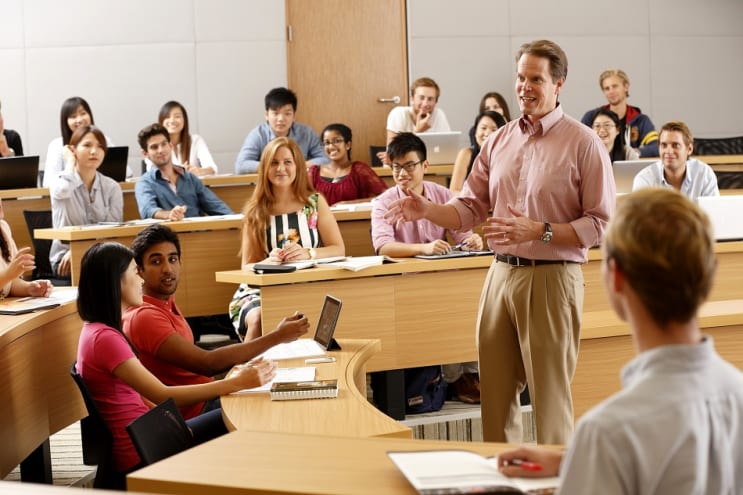 HKUST provides generous scholarships for students to pursue their research postgraduate studies, covering students' tuition fees, accommodation fees, and living costs in Hong Kong.
Students who pursue full-time MPhil and Ph.D. programs will have guaranteed university accommodation in the first two years of their studies. There are also other funding opportunities, such as the Overseas Research Award & Greater Bay Area Research Award, and more. For more details, please visit here.
HKUST(Guangzhou) Pilot Scheme Admission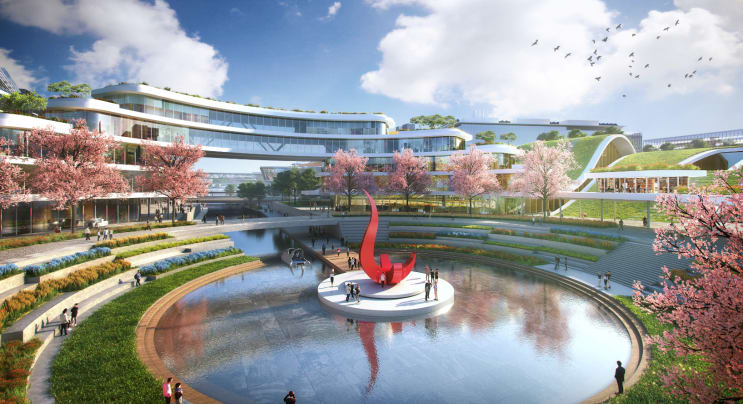 In concert with the preparatory work for the establishment of HKUST(GZ), the HKUST has rolled out a Guangzhou pilot scheme on the Clear Water Bay (CWB) campus to start enrolling research postgraduate students (RPg) since 2019/20. The HKUST (GZ) Pilot Scheme 2021/22 is now open for applications. The target intake is 150 students, to be admitted to full-time Ph.D. or MPhil programs. Students admitted under the Scheme will be provided with Postgraduate Studentship and guaranteed university accommodation. The University will also offer a renewable RedBird Ph.D. scholarship of HK$40,000 per year to excellent Ph.D. candidates, in recognition of their outstanding academic performance and research capacity. For more details, please visit here.
The University is now inviting applications for 2021/22 Fall Term (commencing in September 2021) admissions. Apply Now!
Locations
Hong Kong
The Hong Kong University of Science and Technology
Address
Clear Water Bay, Kowloon
Hong Kong
,
Hong Kong