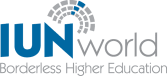 University of Applied Management in Erding
Home ›
Germany ›
University of Applied Management in Erding
The University of Applied Management offers the ideal conditions for you to develop your personal, social, methodical, and technical competencies into a very unique, holistic competence profile. Our outstanding programs of study not only increase your attractiveness to the corporate market but more importantly, they increase your practical ability to succeed.

It would be our pleasure to assist you in laying the foundation for your personal success and to support you in the development of your own personal profile.
We see ourselves as a center for "hands-on" business competence

We create and distribute knowledge with practical significance at an academic level. Our participants evolve by learning to think and act in an entrepreneurial manner and experience the joy of creativity and innovation. In addition, we combine career activities with academic instruction to prepare our students for their chosen fields, and to be the leaders of tomorrow.

Our graduates are well-prepared to make direct and profitable use of their acquired competence both for themselves and the organizations for which they work. With our programs, they are able to reach their goals faster, better, easier and more efficiently.

We support the personal development of our students not only by increasing subject knowledge and methodical competencies but also by promoting personal and social competencies.
We bring together business and science

Through our partnerships with companies, we are able to achieve a continuous transfer of knowledge in both directions. Companies and institutions benefit from our expert knowledge, our power of innovation, and our applied research.

We support regional growth through research and development and the direct transfer of knowledge and technology. Our special events and seminars dealing with the continuous exchange of economy and science energize the local community, connecting them to the larger global community of knowledge through our international partnerships and collaboration.

We have a high profile in education and research

We concentrate on a few business-related programs of study and strive to offer the very best teaching in these areas. In specified areas, we conduct application-oriented research and develop solutions for problems from concrete professional practice. Our application-oriented research focus is also an essential element in our teaching and instruction, emphasizing the connection between theory and practice.

We are establishing programs with partner universities and businesses worldwide to support and encourage the international exchange of students and faculty, in order to provide new opportunities for cultural exchange in the areas of education, research and professional development.
Locations
Dortmund
Address
University of Applied Management
Campus Unna (Ed. Management)

Wellersbergplatz 1

59427
Dortmund
,
North Rhine-Westphalia
,
Germany