Welcome to ICN Business School!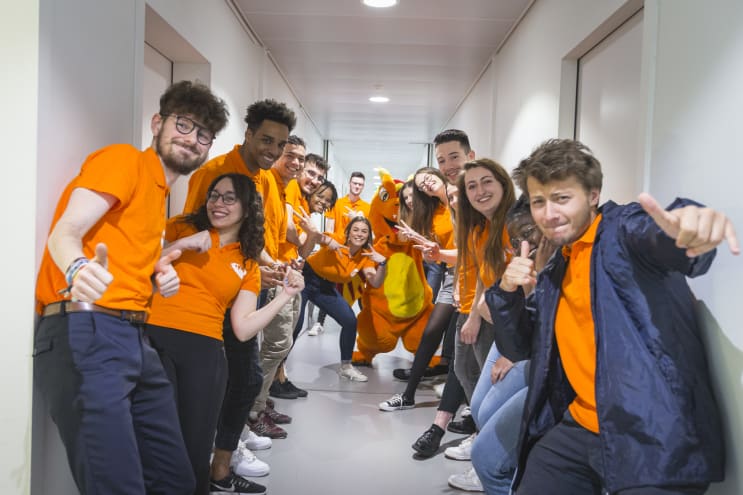 ICN Business School has 3 campuses:
- Paris La Défense
- Nancy
- Berlin
and has been one of the best management schools in France since 1905. (#12 in the Financial Times rankings)
Joining ICN Business School is a choice to be made for any future responsible manager.
Open-mindedness, team spirit and commitment are ICN's core values, shared by all: students, staff and faculty.
Become a member of a big family that provides individual tutoring and coaching towards your professional development to become a creative manager.
Obtain a degree, or event a double degree, from an internationally recognized school
Live the unique Artem pedagogical approach to be even more operational when joining the job market
Key facts and figures:
Equis-accredited
AMBA-accredited
AACSB-accredited
3000 students
15 000 graduates
119 parnter universities throughout the world
+40 student associations
30 years of personalized accompaniment
130 partner companies
Career network:
15 000 graduates within the ICN Alumni association network
27% of the ICN graduates work abroad
3 main sectors of activity: industry, finance/audit/banks/insurance, consulting
3 main profiles: marketing and trade, finance/audit/accounting, corporate organization and consulting
a strong company network including: Accenture, Amazon, Chanel, Dassault, Deloitte, Ikea, KPMG, Microsoft, PWC, Ubisoft (to name only a few)

Locations
Nancy
ICN Business School
Address
ICN Business School – Campus Artem
86 rue du Sergent Blandan
CS 70148
54003 NANCY Cedex
54003
Nancy
,
Grand Est
,
France
Berlin
Address
Quartier 207
Friedrichstraße 76-78, 2nd floor
10117
Berlin
,
Berlin
,
Germany
Paris
Address
Paris La Défense campus
1 place de La Défense
CNIT Porte 2 - 4ème étage / Porte 3 - 3ème étage
92053 Paris La Défense Cedex
92053
Paris
,
Île-de-France
,
France