Founded in 1919, Centrale Nantes (ECN) is among the top higher education and research institutions in France in Science & Engineering. Its purpose is to develop top-level scientists & engineers in multidisciplinary and specific fields from 2150 students per year in engineering track (5 years), Master Degrees and PhDs. International development is at the heart of the strategic policy of Centrale Nantes: 100% of its engineering students are going abroad and 30% of the campus population is international.
The Strength of Networks
Centrale Nantes belongs to the prestigious Groupe des Ecoles Centrale, Higher Education and Research Institutions with a long tradition of innovation, design, construction, and manufacturing. Since its foundation, the Groupe des Ecoles Centrale has followed the same calling: training engineers capable of meeting the greatest challenges of their era. Centrale Nantes facilitates both professor and student international exchanges through Master's programs of a high-quality level with the Erasmus Mundus label of excellence delivered by the European Commission. Indeed, the institution is currently involved in 4 Erasmus Mundus A.1 projects (4 Masters, 1 Doctorate), 15 Erasmus Mundus A.2 projects (3 as a coordinator with India and South Asia), two A.3 projects. Some grants are available within these projects. Most international students are awarded attractive scholarships from Centrale Nantes, companies, the European Commission, French embassies or the Pays de la Loire Region.The recognition of the scientific excellence of Centrale Nantes facilitates its collaboration with regional economic bodies as well as global companies and interaction with similar networks abroad. Centrale Nantes bridges the gaps between education, research, development, and the corporate world.
Buro Millennial / Pexels
Access to cutting-edge technology platforms
As a source of innovation and openness, Centrale Nantes provides strong links with industry and enjoys a reputation for excellence around the world. The school's research units possess experimental equipment that is unique in their respective fields, particularly in naval hydrodynamics, fluid mechanics, civil engineering, crash testing, virtual reality, robotics, and machining. The research laboratories are totally integrated into the educational program of the school to ensure study-through-research for engineering students and enrich their training by giving them access to inductive pedagogies in the laboratories and enabling those who start their careers in R&D to prepare for their future responsibilities.
Here is the Centrale Nantes topnotch international master's program offer: 6 International Masters (courses taught in English) with 15 specializations:
City and Urban Environment:
Atmosphere, Water, and Environment
Mechanical Engineering:
Materials, Processes & Technologies of Composites
Advanced Manufacturing
Energetics & Propulsion
Computational Mechanics
Control and Robotics:
Advanced Robotics
Signal & Image Processing
Control Systems
Embedded Real-Time Systems
Civil Engineering:
Materials and Structures in their Environment
Industrial Engineering:
Agile Factory Management
Smart and Connected Enterprise
Marine Technology:
Hydrodynamics for Ocean Engineering
Atlantic Master on Ship Operation and Naval Engineering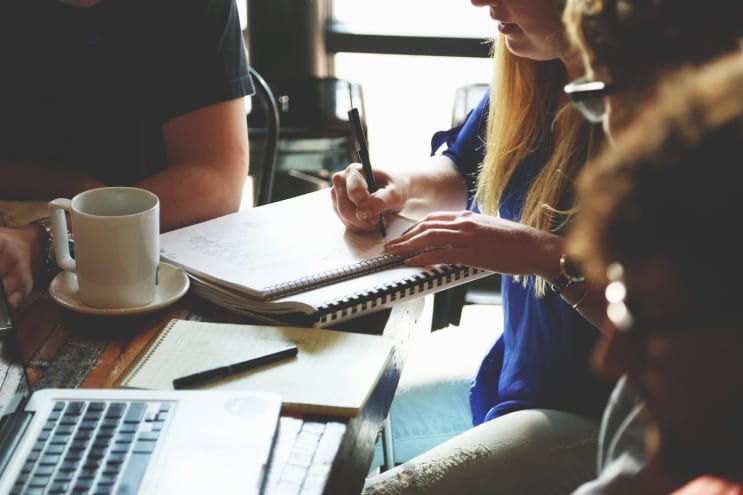 Startup Stock Photos / Pexels
Practical information
The international office helps the international students to fill the administrative requirements and to get accommodation near the campus. Centrale Nantes also proposes plenty of activities through various clubs and associations.
Living in France
The world's fifth-largest economy, France is also the fourth most popular destination for international students. The country remains committed to its long-standing policy of equal treatment for domestic and international students. Each year, France makes massive investments in education and research. In fact, education is the largest category of government spending, accounting for more than 20% of the budget. France's economy is the world's fifth-largest. It accounts for 5% of world GDP and 6%.
Tuitions fees
The tuition fees at Centrale Nantes are from €0 to €15,000 per year.
Alumni information
Alumni are very important for Centrale Nantes. The alumni's association of Centrale Nantes is widely spread in many countries across the globe, working in diverse sectors. Some of them occupy high positions in different Research Institutes or companies while few others are successful entrepreneurs. Staying connected with alumni proves invaluable for the students in many terms. Alumni networking gives not only a chance for students to interact with the alumni but also helps the alumni to stay connected with the institute and get updated on various developments. Along with this, a platform for the regular exchange of opinions and ideas amongst the alumni is equally important for their own development and growth.
Locations
Nantes
Centrale Nantes Études
Address
Ecole Centrale de Nantes
1 rue de la Noë
44300
Nantes
,
Pays de la Loire
,
France