Why Palacký University Olomouc?
It is the university, together with a number of other educational institutions that makes Olomouc the top student city in the Czech Republic – where every fifth person in the city is a student! Olomouc, with its UNESCO-listed town centre, is home to over 23,000 students from all over the world, who prove every single day why Olomouc is called the Czech Oxford. Students are literally everywhere, which only highlights the friendly and even family-like atmosphere of the city, one you will fall in love with at first sight.
Degree programmes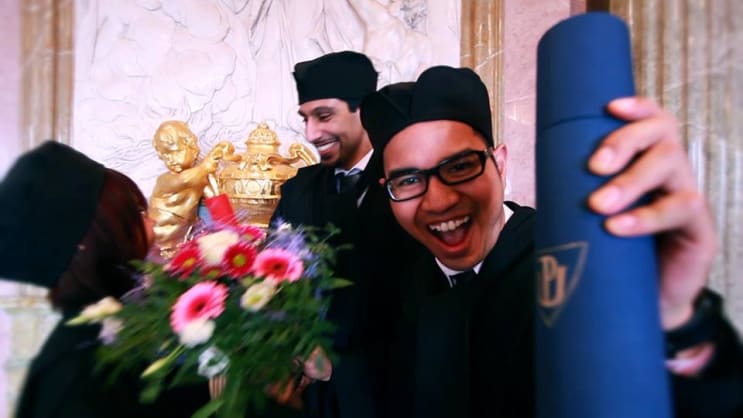 Palacký University offers degree programmes taught in multiple languages at three levels – Bachelor, Master and Doctoral. You can choose from degree programmes taught at the Faculties of Arts (Philology, Euroculture, Sociology, etc.), Medicine (General Medicine, Dentistry, etc.), Science (International Development Studies, Ph.D. in Geography, Chemistry, Biology, etc.), Physical Culture (Kinanthropology), Education (Special Education, Special Needs Counselling, etc.) and Law (European and International Law).
Palacký University – more than just studying...
The eight faculties of Palacký University offer over three hundred degree programmes and possible combinations, with many courses available in a foreign language. Almost any discipline can be found, ranging from Theology, Teacher Training, Law, Physical Education and Sport, through the Humanities, Social Sciences and Art History, to Science, Medicine and Healthcare Sciences. Students can study in full-time and part-time programmes, concentrate on one or more majors at the same time, even between different faculties. Everything depends on you, as you can incorporate subjects from other disciplines into your schedule. Palacký University Olomouc places emphasis on the individual approach and instruction of foreign languages, study abroad programmes, and practical training with professionals in the field. On top of this, students are given sufficient space for extracurricular activities, whether in the university sports facilities (river access, gym, sporting fields), culture (film clubs, student theatres, magazines, radio) or for example in the context of social events (the Student May "Majáles" festival, fancy dress balls, department parties). There is always something for everyone!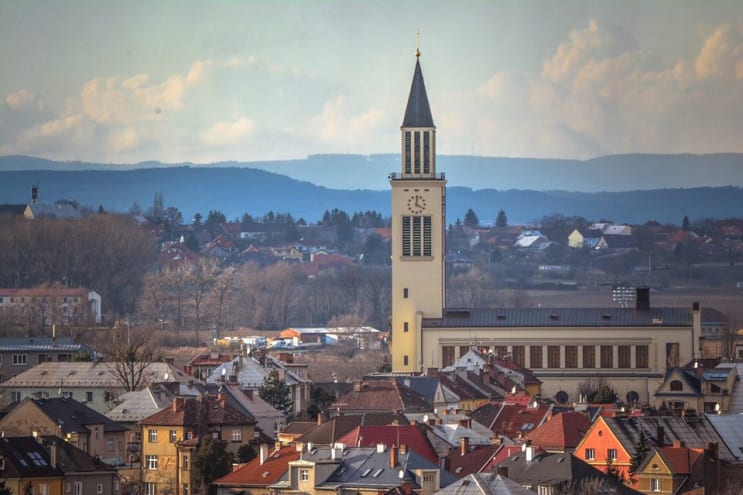 The university town of Olomouc
The town of Olomouc with its cultural, military and ecclesiastical tradition is now mainly a town of education. The twenty-three thousand university students, the large body of teachers and research workers, and hundreds of secondary school pupils in relation to the population of one hundred thousand make Olomouc a town of intellectual inspiration. You can meet the students everywhere, in the Central University Library, the Research Library, and the Municipal Library, in the wonderful parks below the medieval walls surrounding the historical town, in the theatre, museums, at concerts of the Moravian Philharmonic and in the art galleries. You will meet them in the halls of residence in the Envelope area, full of student activities, in sports grounds, and in boats on the river Morava.
This unique atmosphere attracts foreign students to Olomouc. They study full-time or attend special courses at the university. Olomouc is an ideal venue for international academic conferences; foreign visitors have already called the town a "Moravian Oxford".

The presentation of Palacký University Olomouc at masterstudies.com is supported by the project Study in Moravia/Czech Republic.
Locations
Olomouc
Palacký University Olomouc
Address
Palacký University Olomouc
Křížkovského 8


771 47
Olomouc
,
Olomouc Region
,
Czech Republic