Faculty of Pharmacy - University Of Veterinary And Pharmaceutical Sciences Brno
Home ›
Faculty of Pharmacy - University Of Veterinary And Pharmaceutical Sciences Brno
University
FACULTY OF PHARMACY BECOMES PART OF MASARYK UNIVERSITY IN BRNO ON 1ST JULY 2020.
The second oldest university in the Czech Republic was established in 1919. Up until now it's one of the best well-renowed centres of research excellence, education and student support in Europe.
As the Faculty of Pharmacy was previously part of Masaryk University between 1952 and 1960, it will officially become the sixth oldest faculty of the university.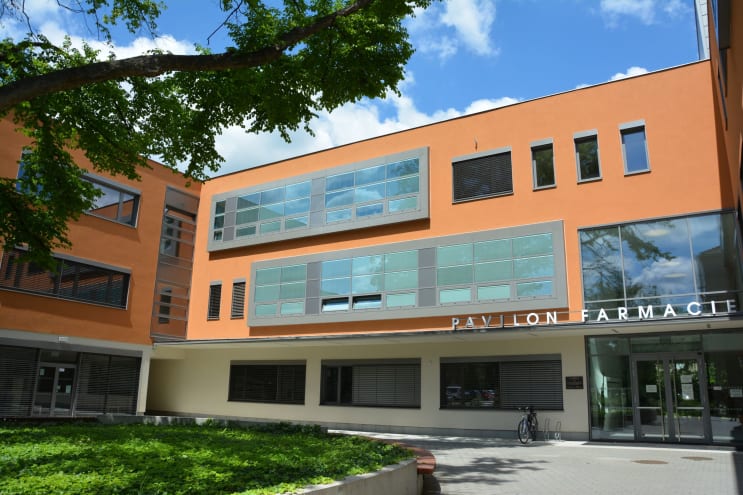 Studying Pharmacy in Brno
Graduating from the Faculty of Pharmacy enables the students to do much more than just to work in a pharmacy! Students after graduation are ready to specialise in fields of clinical pharmacy, hospital pharmacy, toxicology, biochemistry, microbiology, research, academy, industrial pharmacy, clinical trials, regulatory affairs, pharmacoeconomy, patent law and many others - all you have to do is choose.
The standard Master study programme in Pharmacy takes five years and is based on a credit system. The Faculty is a member of the Association of European Faculties of Pharmacy and its graduates meet all the requirements for the profession compliant with EU directive 2005/36/EC, therefore, it is easy to move the countries across the Europe after graduation. In the initial two years, students revise and broaden their knowledge of elementary natural and medical subjects to the level required for understanding specific subjects from the field of Pharmacy. Students attend lectures, seminars, practical laboratory classes and take part in practical pharmacy placements. During the following years of study, they work on their thesis. The programme is concluded by defending the thesis and taking the final state examination. Then the students are awarded the Master degree (abbreviated Mgr.).
Graduates awarded the Master degree can later sit for a thorough state exam including an advanced thesis defence. After passing they are awarded the "Doctor of Pharmacy" degree (abbreviated PharmDr.).
Graduates can apply for postgraduate study programmes in five accredited branches of Pharmacy. After defending their dissertation and passing the final state examination they are awarded the PhD degree.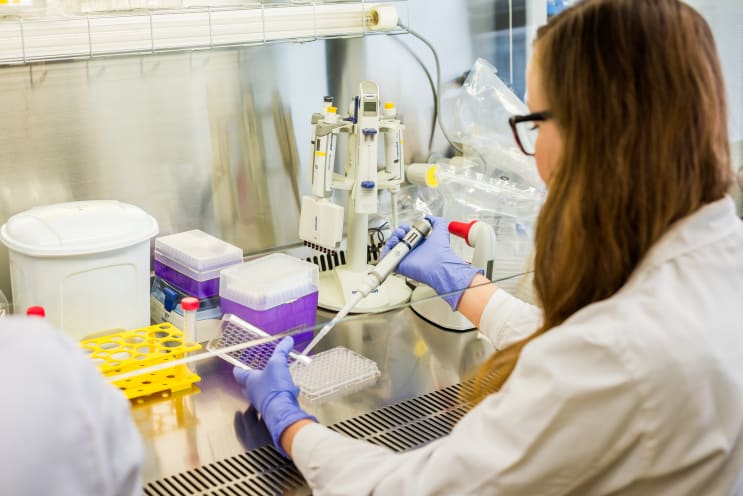 Students' Life in Brno
Everyone knows that studies are not only about studying, but also about the experiences, friendship and quality time spent at the University. So what do we do to support the students life?
Dormitory is only a short walk away in calm neighbourhood and is set in the historical building of cultural heritage of Czech Republic - The Kaunic's Dormitory. Students can select from several types of rooms - single, double or triple. Rooms cost around 120 € per month. The dormitory is equipped with study room, laundry room with washing machines and dryer, sauna, table tennis room, sport field and surrounded by greenery and nearby forest.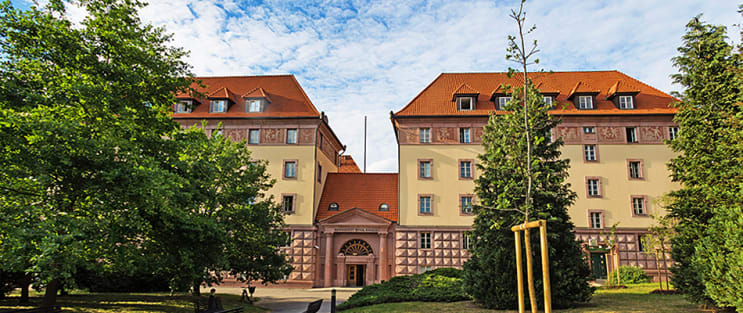 The Faculty campus consists of many students' facilities such as large library, study and computer rooms, canteen, cafeteria, gym, park to relax at, animal clinics, doctors such as general practicioner, immunologist, pneumologist and gynecologist. Therefore, students concentrate in campus not only to sudy but also to relax and meet up.
To make students' life easier, the Union of Students of Pharmacy organises many events, starting at welcoming the freshmen and helping to get around, continuing through organising different activities such as soft skills trainings, public health campaigns, students' parties, faculty ball, etc. The Union of Students of Pharmacy is part of European Pharmaceutical Students' Association and the International Pharmaceutical Students' Federation which enables our students to undertake the internships all around the world, attend European and international congresses, get the international friends and intercultural awareness. Many students also participate in Erasmus+ programme and study abroad for a semester or whole year. Incoming Erasmus students also make the cultural variety very wide which contributes to the great atmosphere here in the campus.
Locations
Brno
Address
Faculty of Pharmacy
University of Veterinary and Pharmaceutical Sciences Brno
Palackeho trida 1946/1
612 42 Brno
612 42
Brno
,
South Moravian Region
,
Czech Republic
Programs
This school also offers: