Study at a university ranked in the top one per cent in the world.
Curtin University is an innovative, global university known for its high impact research and strong industry partnerships, and for preparing students to excel in future workplaces.
Rankings
Top 1% of universities worldwide

Academic Rankings of World Universities 2019
Second in the world in Mineral and Mining Engineering

QS World University Rankings by Subject 2019
5-Star Employability Rating

QS Stars 2018
5-Star rating for over overall experience, starting salary, teaching quality, learner engagement and learning resources

The Good Universities Guide 2019-2020
95% of research ranked at or above world standard

Excellence in Research Australia 2018
Work integrated learning
Experiential learning is highly valued by employers and applied in all our courses. During your studies, you will be immersed in technology-rich environments that replicate real work places, giving you true-to-life experience.
Depending on your course, you'll apply your skills and knowledge through industry projects, internships, fieldwork, research initiatives or site visits. This real-world learning keeps you a step ahead of the competition and gives you valuable professional exposure.
You'll also benefit from Curtin's strong links to business and industry, and have opportunities to attend networking events, industry guest lectures and workshops. Some of our industry partners include BHP, Cisco, Chevron, NASA, Tencent and Woodside.
Graduate outcomes
A postgraduate degree from Curtin can enhance your future prospects. The 2018 Quality Indicators for Learning and Teaching (QILT) report found that Curtin graduates with a postgraduate degree earned the highest salaries among their graduate peers in Western Australia.
The practical learning and hands-on experience strengthen your workplace skills, so you can flourish in your career when you graduate. As a graduate, you will join a global alumni community 230,000 strong, which provides industry and peer connections throughout your professional journey.
The Curtin student experience
Curtin Perth in Western Australia is a vibrant and welcoming campus, with modern buildings and beautiful native gardens. We're located just 15 minutes from the city centre, so you're close to major retail outlets, the business district and cultural events.
On campus you can enjoy a range of activities including sports and fitness, social clubs, free entertainment and volunteer work. There are different food options, and spaces to study, relax and unwind. You'll also have access to support services including health, childcare, housing, learning and career support.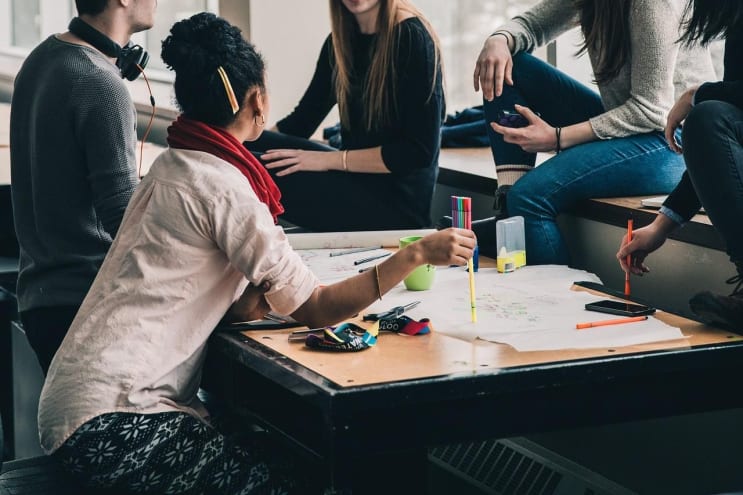 StockSnap / Pixabay
Scholarships
We offer a number of scholarships to assist you in your studies. Scholarships are available for postgraduate coursework degrees across the areas of business, humanities, health sciences, science and engineering.
Research
We are a leading institution for research excellence and innovation. Our research aims to solve defined problems for industry and society, and expand the boundaries of human knowledge.
Our strong partnerships with industry, academic and government groups attract distinguished students and staff from around the globe, who contribute to research outcomes that greatly benefit local and global communities. Some of our research initiatives have been successfully translated into new products and services, and have become ASX-listed companies.
Locations
Perth
Curtin University
Address
Kent Street
6102
Perth
,
Western Australia
,
Australia
Dubai
Curtin Dubai
Address
Block 11, 4th floor
Dubai
,
Dubai
,
United Arab Emirates
Moka
Curtin Mauritius
Address
QGC7+G8 Moka
Moka
,
Moka District
,
Mauritius
Singapore
Curtin Singapore
Address
90 & 92 Jalan Rajah
Singapore
,
Singapore
Miri
Curtin Malaysia
Address
CDT 250
98009
Miri
,
Sarawak
,
Malaysia
Phone
+60 85 63 0100 (GMT +8)