MSc Aquatic Pathobiology
University of Stirling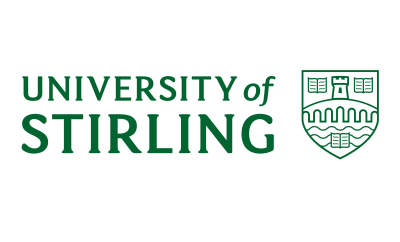 Key Information
---
Campus location
Stirling, United Kingdom
Application deadline
Request info
Earliest start date
Sep 2024
* For up to date fee information, please see website
Introduction
Food from aquatic systems is essential for much of the world's population. However, with wild catches of seafood declining in many places, aquaculture is playing an increasing role as an alternative source of high-quality, nutritious food - and as an employer. Controlling disease is important to the ongoing success of this industry.
Our Aquatic Pathobiology postgraduate degree gives you a unique opportunity to study the prevention, diagnosis and treatment of aquatic animal diseases in cultured organisms. You'll study at the Institute of Aquaculture, one of the top institutions in this field. The Institute is internationally recognised for both research and teaching and has more than 70 staff and 80 postgraduate students. This Masters in Aquatic Pathobiology has been taught at the Institute for almost 40 years and is the only postgraduate degree of its kind in the world.
Top reasons to study with us
#1 Our Institute of Aquaculture awarded the UK's most prestigious academic honour, the Queen's Anniversary Prize
#2 100% of our Institute of Aquaculture research was ranked as having outstanding impact (REF 2021)
#3 86% overall student satisfaction with MSc Aquatic Pathobiology (Postgraduate Taught Experience Survey 2022)
Curriculum
Course details
The full Masters course is divided into six taught modules, and a single research project module. The overall course is divided into three parts:
Foundation modules
There are two compulsory modules, taken consecutively, which give a broad introduction to aquaculture science and practice. The first focuses on aquaculture species, systems and environments and their interaction in relation to fish health and welfare. The second module considers aquaculture as a commercial activity, its governance and insights into aquaculture in practice. This is important for understanding the context within which fish health management decisions must be taken.
Advance modules
There are four advanced modules which cover essential diagnostic skills for viral, bacterial and parasitic diseases, treatments and toxicology, epidemiology and overall health control strategies. Any three of these modules may be taken as a Postgraduate Certificate in Aquaculture Health Management. Completion of all four advanced modules together with the two foundation modules can be recognised with the award of Postgraduate Diploma in Aquatic Pathobiology.
Research project module
The Research Project module involves independent research in many areas of aquatic animal health. These projects are mostly laboratory based and often result in peer-reviewed publications. Successful completion of the module, following the foundation and advanced modules, will qualify you for an MSc Aquatic Pathobiology.
Teaching
Research-led teaching is at the core of your learning as our staff conduct world-leading research in Aquatic Pathobiology. Our teaching makes use of both our campus-based teaching facilities and online learning environment. In addition to lectures, online materials, workshops, seminars, case studies, field and laboratory exercises, and a number of minor projects are assigned throughout the course. These are an integral part of the teaching and will involve the students working alone or in groups. These projects may require a written outcome or a presentation to peers and other staff and students.
Fieldwork
There will be a number of field exercises throughout the course, which include visits to Scottish aquaculture production sites, as well as the external marine and freshwater facilities of the Institute of Aquaculture.