UNM is a comprehensive, Carnegie-designated Research 1 university, and is the only flagship state university in the United States that is also a Hispanic Serving Institution (HSI).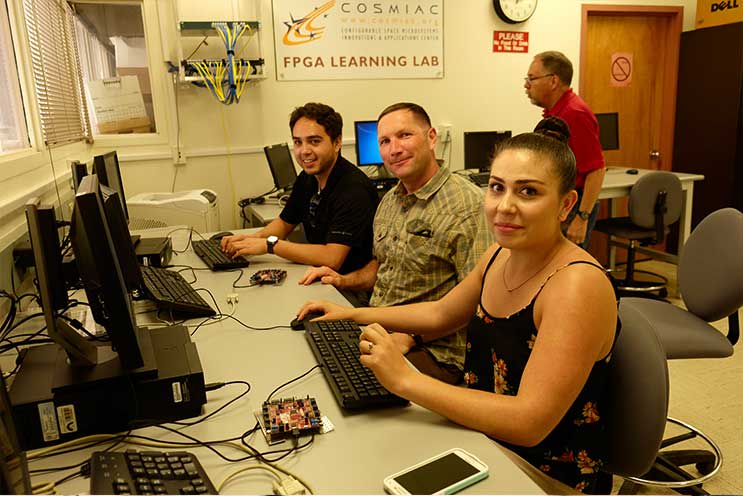 Welcome to the Electrical and Computer Engineering Department
At UNM ECE we want you to succeed. We will help you find a good job. We will help you get your degree. We will give you all the tools and the confidence that you need to achieve your dreams.
Students come from all over the world to enroll in the University of New Mexico's ECE department because they know they will receive an outstanding education. Our small class sizes and our professors work one-on-one with students. The resumes of our faculty members speak volumes and are proof that we hire only the best teachers.
ECE has a proven track record and we want you to join our family.
Join the ECE family and your success is guaranteed.
ECE History
The popularity of electrical engineering courses in 1904, coupled with the demand for programs in engineering fields other than electrical, led to the creation of the School of Engineering in 1906.
Residents of New Mexico wishing to study engineering in 1907 received free tuition. Nonresidents paid $10 a semester. Room and board totaled a mere $20 a month.
Between 1904 and 1917, the department evolved from a two-semester course of instruction to a four-year undergraduate degree-granting program.
In addition to the annual tug-of-war, students in the Colleges of Engineering and Arts & Sciences challenged one another in highly publicized basketball games, road races, and even swim meets throughout the 1920s and 1930s.
In 1944, Mrs. Pid Urquhart received her BS in electrical engineering making her the first female graduate of the Department of Electrical Engineering.
In 1956, the Electrical Engineering Department began a Doctor of Science degree-granting program.
The department took on the current name of Electrical & Computer Engineering in 1979.
In 1986, construction was completed on the new ECE building. Officials used a laser for the ribbon-cutting ceremony. The building houses research labs for such things as robotics, hearing aid research, and artificial intelligence. The Centennial Science and Engineering Library is also located in a part of the 2-story underground portion of the building.
In 1995, several ECE professors received teaching awards, a testament to the emphasis on teaching in the department.
Today, the ECE department continues to command nationwide recognition and respect--a direct result of over ninety years of history on the University of New Mexico campus.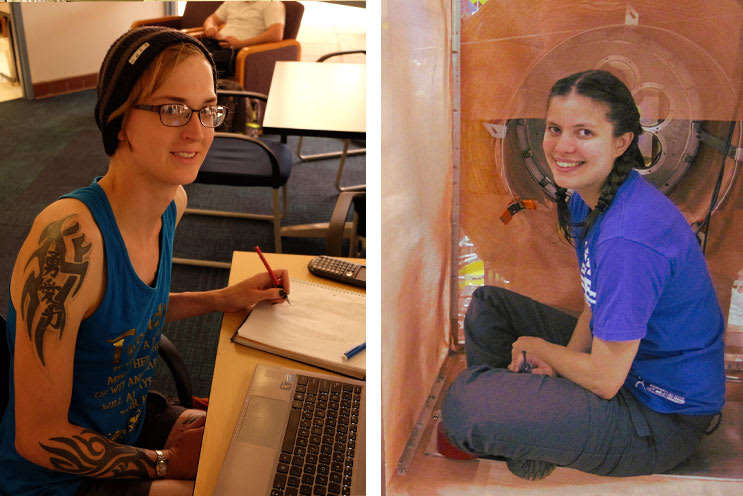 International applicants are automatically considered for the International Amigo Scholarship. Those selected are awarded a non-resident tuition waiver (valued at more than $11,000 per year). Amigo Scholarships are limited in number, so early applicants have a greater chance of receiving this scholarship.