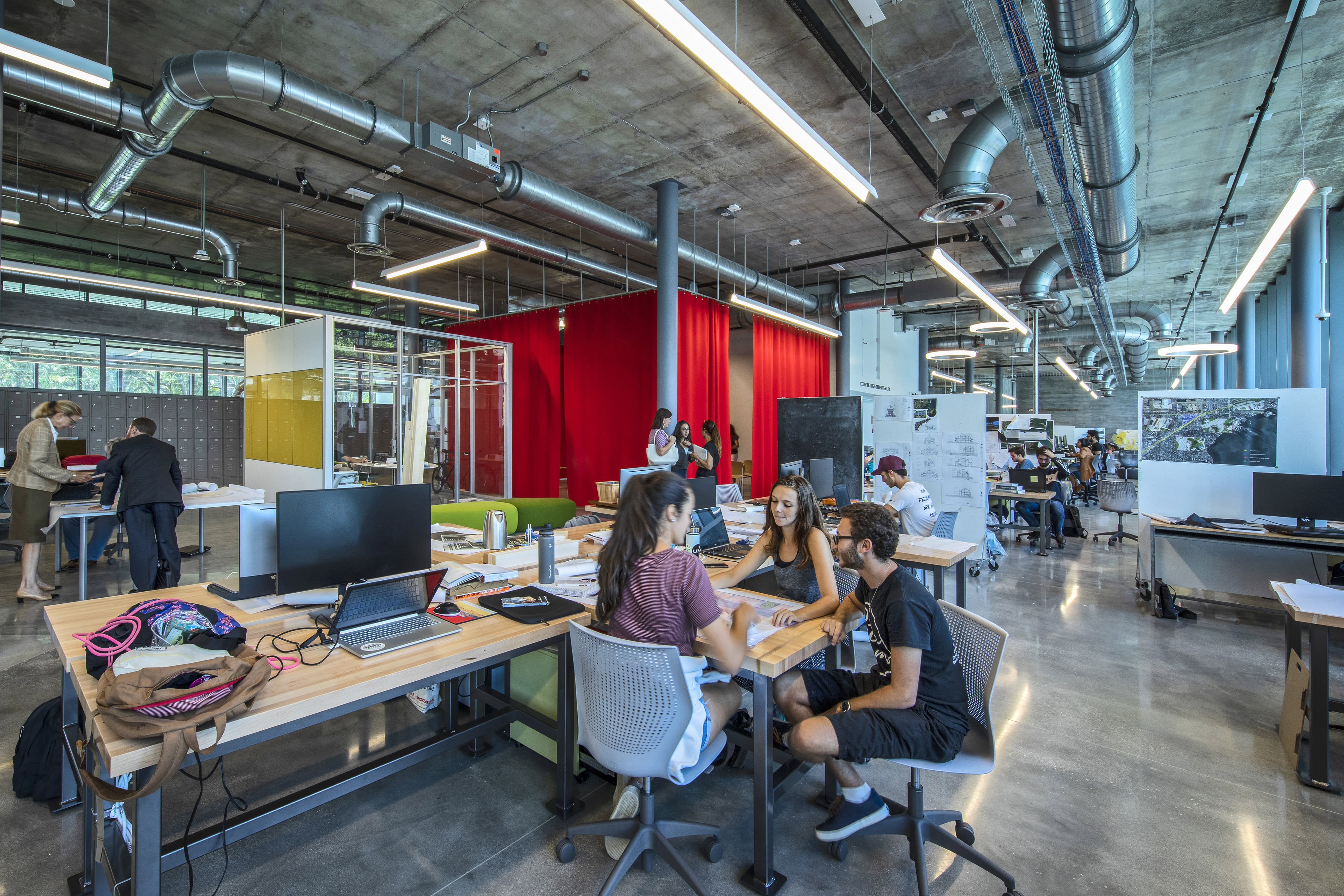 About us
An intrinsic philosophy of U-SoA's faculty is to build a better world. This is expressed in a design program that is ideal and pragmatic, academic and practical, theoretical and actual. U-SoA trains visionary practitioners who pursue architecture as a combination of civic art and building science.
The Mission of the School of Architecture is:
To prepare students for professional leadership and lifelong learning in architecture, urbanism, and related fields.
To advance knowledge and technology through research, and creative practice.
To deploy knowledge and technology through professional engagement, real-world applications, and community service.
To promote the goals of environmental responsibility, social equity, and economic sustainability.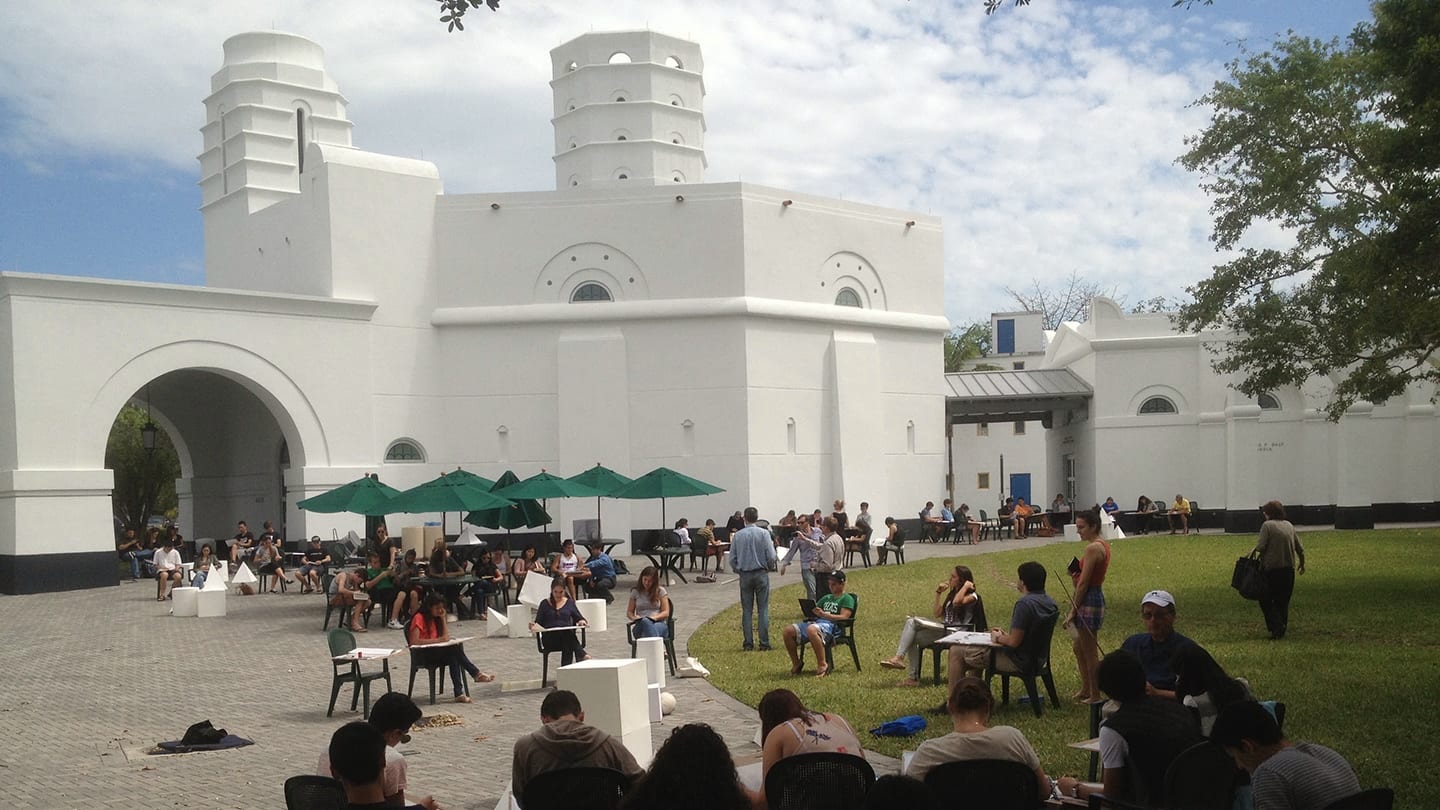 The Strategic Orientation of the School of Architecture is:
To become a hemispheric leader in problem-based learning and project-based research while contributing solutions to the challenges facing urban environments locally and globally.
Recent History
The School has gone through a dynamic transition, transformation and expansion in the past 5 years. Regular faculty were increased by 20 percent with international high- profile appointments while upgrades to facilities included the B.E. & W.R. BuildLab and the Thomas P. Murphy Design Studio Building.
The recent investments in faculty and infrastructure intensified efforts in experiential collaborative learning and in the use of emerging digital technology for design, fabrication and construction. Together they enhance and sharpen the relevance and efficacy of the school in tackling the challenges facing the city in the 21st century, particularly in South Florida—ground zero for climate change impacts. These challenges have galvanized the school community around a common purpose: to build expertise and interdisciplinary resources while also mobilizing hemispheric partnerships in contributing to urban resilience.
Research Platforms/Labs and Centers include:
The Center for Urban and Community Design (C.U.C.D.)
Lu_Lab: engaging collaborative and diverse teams to explore future design scenarios embedded in cultural, economic, social, and ecological urbanisms.
RAD Lab: offering hands on interaction with emerging technology, leading students in studio-like environment to build and test working prototypes that integrate information technology with the built environment
Fabrication Lab
AR/VR Lab
Zenciti Research Unit (focused on smart city research)
Design/Build Program (housed in the B.E. & W.R. BuildLab)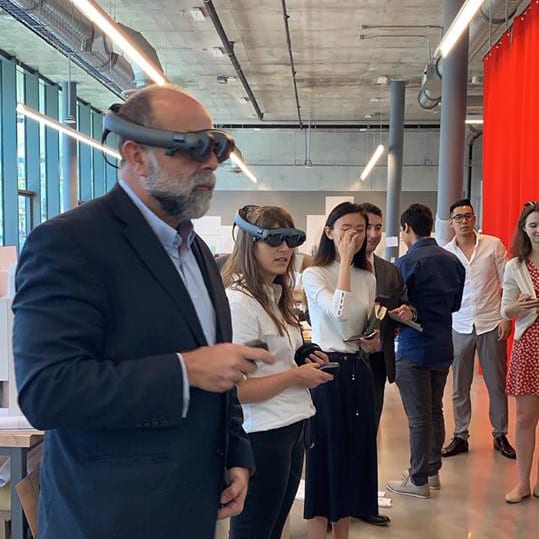 Community Outreach
Community outreach is a cornerstone of U-SoA's curriculum.
In 2015, Dean el-Khoury initiated U-Serve, a day of service, dedicated to the community.
In its first year, 200+ participated in a Little Havana project, enabling the City of Miami to establish a comprehensive inventory of their building stock.
In year two, U-Serve partnered with the Friends of the Underline to "green" 10 miles of space under the Metrorail.
In April 2015, the school received a substantial grant from the John S. and James L. Knight Foundation to help bring "third places" to Miami neighborhoods.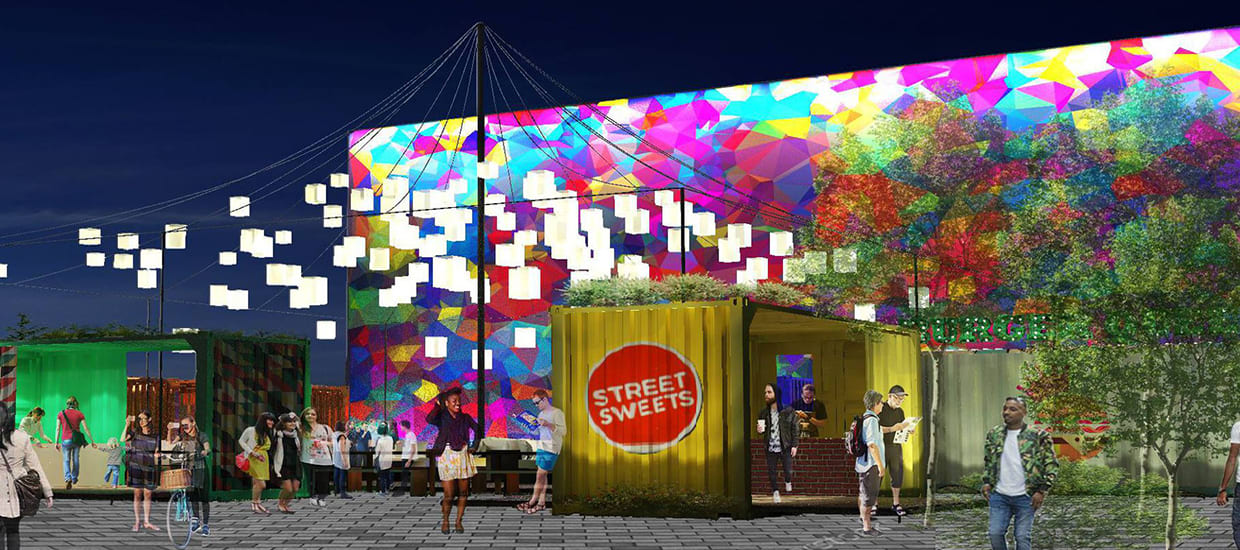 Accreditation
In the United States, most registration boards require a degree from an accredited professional degree program as a prerequisite for licensure. The National Architectural Accrediting Board (NAAB), which is the sole agency authorized to accredit professional degree programs in architecture offered by institutions with U.S. regional accreditation, recognizes three types of degrees: the Bachelor of Architecture, the Master of Architecture, and the Doctor of Architecture. A program may be granted an eight-year, three-year, or two-year term of accreditation, depending on the extent of its conformance with established educational standards.
Master of Architecture degree programs may require a preprofessional undergraduate degree in architecture for admission. However, the preprofessional degree is not, by itself, recognized as an accredited degree.
The University of Miami School of Architecture offers the following NAAB-accredited degree programs:
B.Arch. (171 undergraduate credits)
M.Arch I (3-year Track – 105 graduate credits)
M.Arch II (2-year Track – 60 graduate credits)
The next accreditation visit for all programs: 2025-2026.