Welcome to the Lerner difference.
For 100 years, the Alfred Lerner College of Business & Economics has been driving the business forward in Delaware and beyond by creating opportunities, launching and strengthening companies, shaping communities and helping students to reach their full potential, something we call Opportunity, Inc.
Opportunity is incorporated into everything we do. It is our commitment to offer you a highly-personalized combination of classroom, co-curricular, applied research, mentoring, shadowing, internship and professional experiences that will challenge you to find what most inspires and fulfills you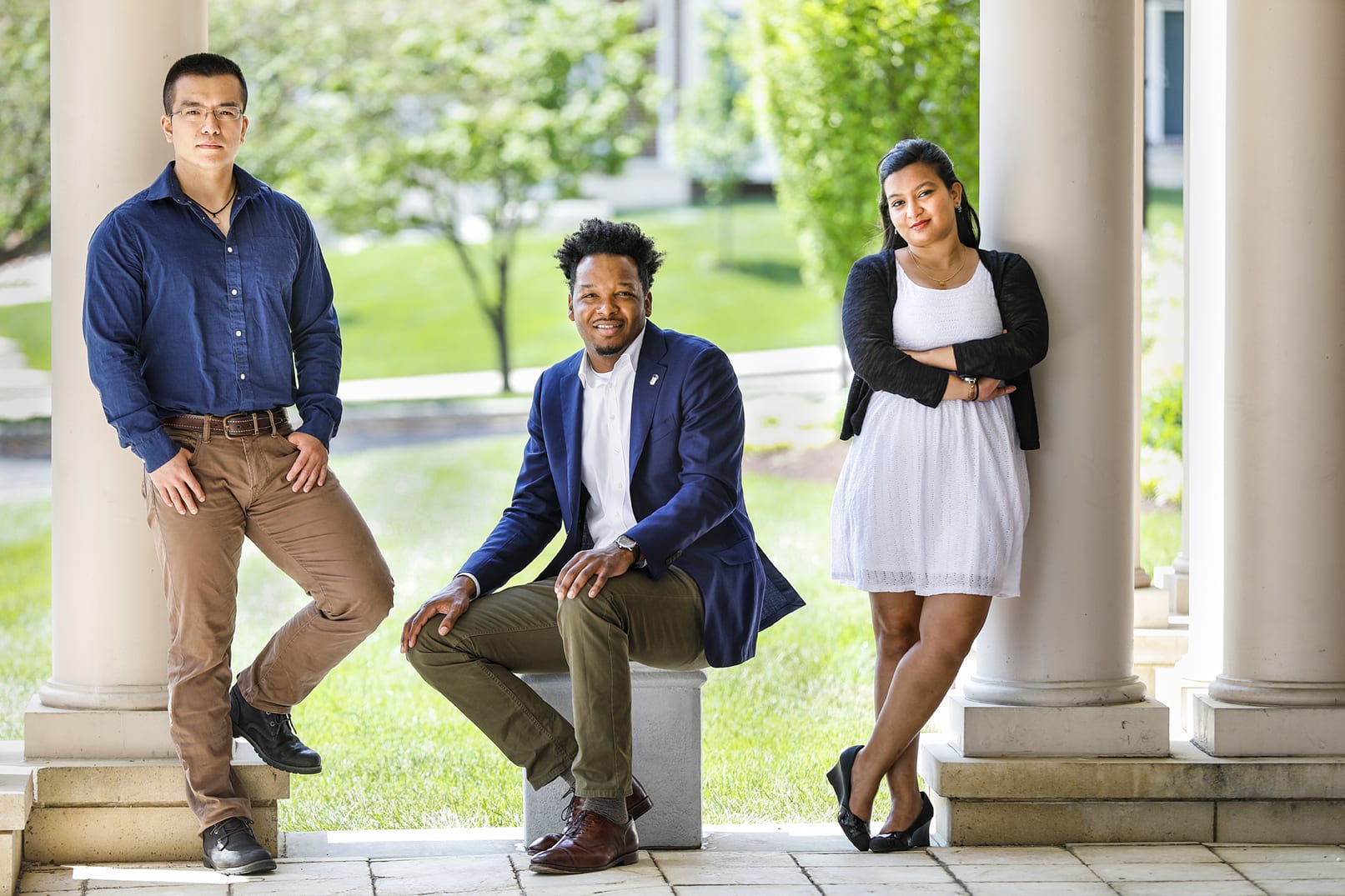 Why Lerner
Choosing what to study is one of the biggest decisions of your life. Where you choose to study is just as important.
At Lerner, you can make the most of opportunities to learn, innovate, research and experience business in one of the nation's most important centers of business. Opportunity is incorporated into everything we do.
There are dozens of reasons to choose the Lerner College for your business degree, but our students agree that these five things figured heavily in their decision to choose Lerner:
1. Unique opportunities
Hands-on learning experiences abound in our experiential learning centers, during internships with top firms and as students manage the $2-million Blue Hen Investment Fund. And there are more than 100 study abroad courses for undergrads and grads.
2. Our Reputation
UD and Lerner College are accredited by the Middle States Commission on Higher Education. Most Lerner business and accounting programs are also accredited by AACSB International.
3. Accomplished faculty
Lerner faculty care about each student's success. They are also focused on scholarship and research relevant to their fields and to business education.
4. Connections
You'll make career and networking connections with successful business leaders in Lerner's 30,000+ strong alumni network and through participation in internships, student clubs and job interviews with top firms.
5. Location
More than 1 million businesses, including over 50% of all publicly-traded U.S. companies and 64% of the Fortune 500 choose Delaware as their legal home. The Delaware court system sets precedents in corporate governance for the entire U.S.
Experiential Learning
Many business schools acknowledge the importance of developing intellectually, emotionally and professionally — inside and outside the classroom — but few matches Lerner for the variety and quality of internship, research, service learning, and other experiential learning opportunities.
Business Competitions
Lerner students make a habit of exceeding expectation, from winning the PricewaterhouseCoopers (PwC) Challenge in 2013 to winning the Certified Financial Analyst (CFA) Institute Research Challenge for the Philadelphia region in 2015. Each year, students compete in the Horn Program in Entrepreneurship's Hen Hatch start-up funding competition and the Carol A. Ammon Case Competition.
Conferences & Speakers
As you earn a business degree you also build a network and gain perspective thanks to the conferences, lectures, and seminars hosted by Lerner. Speakers include well-known company presidents and frequently-cited scholars.
Career Preparation & Development
The staff and services of the Lerner Career Services Center help you plan your future with internship and mentorship programs for undergraduate and graduate students. Unique opportunities, like the Global Enterprise Technology immersion internship and the Graduate Internship Program, set Lerner apart.
Study Abroad
The University of Delaware study abroad program is ranked amongst the top 20 in the nation. Lerner College students benefit from a global perspective, whether they participate in an undergraduate program, one-week graduate study abroad trips or international internship.
Research
Get to know faculty as mentors and advisors, and work with them in some of the most innovative areas in business. Research centers at Lerner include: Center for Applied Business & Economic Research, Center for Economic Education & Entrepreneurship, Institute for Financial Services Analytics and Hospitality Associates for Research & Training.
Advising
The Lerner Office of Undergraduate Advising and graduate advisors for MBA and M.S., M.S. and Ph.D. students help you explore the many opportunities to get the most out of your education and career development opportunities.
Student Organizations
Choose from a number of organizations that will foster professional development and build your network. Organizations include: Hospitality Club, Financial Management Association, Minority Business Student Association, National Association of Black Accountants (NABA), Women in Business, Blue Hen Investment Club, MBA Student Association and others.
Facilities
Whether you're simulating hedge fund strategies or staffing a major hotel conference, Lerner puts you in the center of the action with state-of-the-art facilities.
Diversity, Equity, and Inclusion
Lerner is committed to creating connections and fostering dialogues that support diversity and equity.
The educational mission of UD is to offer learning experiences that prepare our students to live in an increasingly diverse and global world.
At Lerner, we welcome the opportunity to understand and appreciate both the shared and unique background and talents that all of us offer – students, staff, faculty, and community. Our aim is to foster diversity and inclusion throughout all aspects of life at Lerner. We join our efforts to diversity initiatives campus-wide.