A unique university
At University Camilo José Cela we offer you a different kind of education. An active and dynamic education that offers you the chance to live your university life to the fullest inside and outside the classroom to become the professional that you aspire to be.
Our educational model is anchored in 3 pillars:
Interdisciplinarity
Share classes with students from other degrees and acquire knowledge beyond your specialization, combining knowledge and cultural backgrounds to confidently tackle the complex challenges of the 21st century.
Innovation
We innovate academic curricula to focus on you and your learning process. The teaching you will be given at UCJC is unlike traditional university teaching. We stand out from other universities thanks to our open educational model and approach that is much more relevant to the times we live in.
Internationality
Here you will become more independent, we provide you with tools to steer your professional career and do so in a global context. You will be taught by first-class lecturers from many different countries. In addition, you can complete your professional profile with our study abroad programs and international weeks.
The Hive (La Colmena)®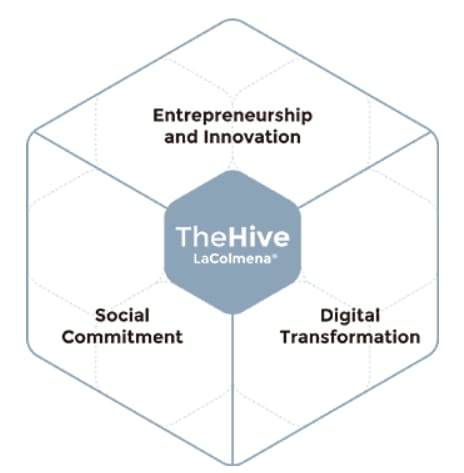 You will take this unique academic syllabus in parallel to your degree classes. It will allow you to expand your education through key disciplines in a world where flexibility and transversality are in increasing demand.