Master in
Master of Material Science and Nanotechnologies
Riga Technical University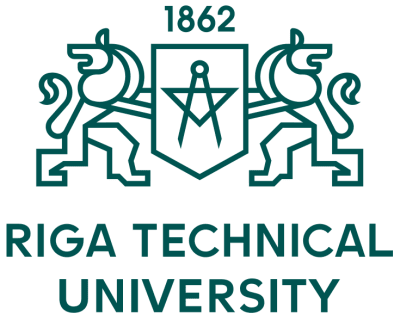 Key Information
---
Campus location
Riga, Latvia
Application deadline
Request info
Earliest start date
Sep 2024
Introduction
Master Your Future with a Graduate Degree from Riga Technical University
Excellence in education and research is the guiding principle for the Department of Material Science and Applied Chemistry at Riga Technical University. We are dedicated to expanding the boundaries of our knowledge and producing the materials scientists and engineers of the future.
The RTU Master of Engineering Sciences in Material Science and Nanotechnologies program strives to provide students with the educational background, teamwork, and practical, hands-on experience needed to innovate future solutions, and technologies, and contribute to the future of the nanotechnology revolution.
The two-year program is designed for students who have shown academic excellence, as well as engineering professionals who wish to delve more deeply into engineering subject matter, increase opportunities for industry advancement, and enhance their technical skills. For success in this field, we believe hands-on experience is invaluable. That's why the course curriculum is complemented with labs, research, internships, networking, and professional growth opportunities.
Students learn from world-renowned faculty members with a broad range of experience and expertise dedicated to creative, comprehensive teaching and research that ranges from fundamental to applied.
As nanoscale science and engineering come to have an increasing impact on many aspects of our daily lives, the opportunities for careers are expanding rapidly. A major challenge is the education and training of a new generation of skilled workers. Could you be one of them? Do you want a career in a new and exciting field that is predicted to impact every facet of our lives?
Degree offered: Master's Degree in Engineering Sciences in Material Science and Nanotechnologies.
Questions?
Get the resources you need to make informed decisions about your education. Contact the Riga Technical University International Cooperation and Foreign Students Department:
Admission office Tel:
+ 371 67 08976
+ 371 67 089020
Email: [email protected]
Curriculum
Designed to benefit students from a broad spectrum of backgrounds, the program aims to enable students to:
Have extensive knowledge of and possess analytical ability in the field of materials engineering and nanotechnology.
Apply the knowledge of materials engineering and nanotechnology to generate creative ethical solutions in the working environment.
Be capable of communicating effectively in materials-related professions.
Recognize the need for, and an ability to engage in life-long learning.
Students gain a broad knowledge with a vigorous curriculum that includes:
Advanced Technologies of Materials
Drug Delivery Systems and Nanotechnologies
Biocompatibility of Biomaterials
Technology and Properties of Glass-Like Coatings
Smart Nanostructured Materials
Laser Technology of Nanomaterials
Students focus on increasing their engineering abilities and round out their education with courses in psychology, risk management, pedagogy, and labor protection, preparing them for industry and business with an advanced understanding of materials science and nanotechnology theories and applications.
RTU Graduates will be able to work as technical experts, consultants, and engineers in a manufacturing company engaged in materials processing and process modeling, development of new materials and technologies, product design, testing, certification, and quality laboratories, as well as participate in innovative product development by founding start-up companies.
Career Opportunities
The rapid development of nanotechnology is often considered a fundamental revolution in technology compared with the discovery of antibiotics, television, nuclear weapons, or computer technologies. Nanotechnology is a key technology and refers to a wide range of scientific or technological activities that study and work with phenomena or properties of the nanometer scale (around 0.1-100nm; one nanometer is one-millionth of a meter).
Nanotechnology is a cross-sector technology that is increasingly relevant to economic areas such as chemistry, medical technology, automobiles, and the food industry. All current prognoses assume a dramatic increase in the economic significance of nanotechnology, making qualified staff an urgent precondition for the effectiveness of associated research and production.
Nanotechnology generates great opportunities, not only for science and research but also for industrial production and potentially in the everyday life of individuals. Even modest predictions estimate an over 30 % future average growth rate per year in nanotechnology, surpassing bio- and information technology growth.
Europe holds a significant share in the growth potential which could create new jobs at different occupational levels: for researchers and scientists holding university and post-graduate degrees and for a range of technicians and specialists with secondary, post-secondary, and non-university tertiary education.
The number of jobs for materials engineers is forecasted to grow 7% by 2026.
Materials engineers and nanotechnologists are typically employed in:
Universities and research institutions
Government laboratories
Hospitals and clinics
Industry
Private research facilities.
Within the industry, skilled materials scientists can work in a range of sectors for employers such as:
Aviation and aerospace engineering companies
Defense companies
Electronics manufacturers
IT and technology companies
Health and pharmaceutical companies
Food and drink manufacturers
However, skill gaps and skill shortages in the nano field may occur if education and training systems do not react in time. This may significantly diminish its growth potential and employment effects.