Easton Country Day School

Easton Country Day School is a small, coed private school for grades Pre-K through 12. We cultivate a caring and supportive atmosphere that fosters social and emotional growth along with academic dexterity. Set on ten acres in a wooded area in central Easton, our grounds include a lovely playground, athletic fields, and a large, well-appointed building with space for all types of learning experiences.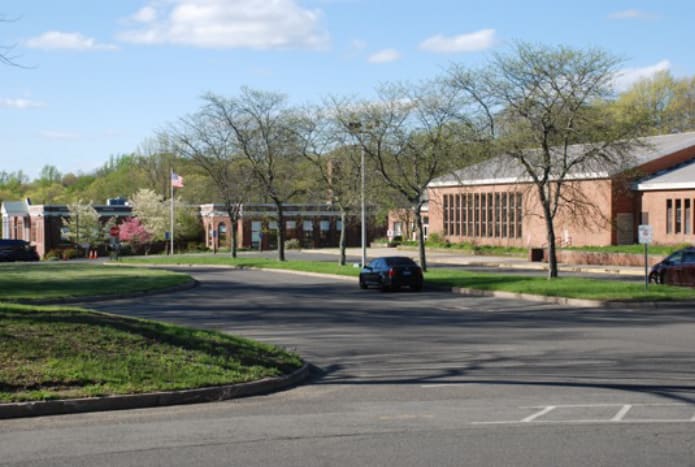 Our strong academics are vertically integrated, allowing individuals to progress at their own speed (instead of being confined in one-size-fits-all, age-determined grade levels). Our graduates are consistently accepted into all of the area's competitive private high schools and boarding schools. Those who choose public high schools are generally placed in honors classes.
More importantly, our students grow into emotionally secure and socially capable adolescents. That's because an ECDS education involves small classes, plenty of adult interaction, and formal programs that encourage constructive relationships. Our unusually low 5:1 student-to-teacher ratio permits ECDS faculty to keep a watchful eye on all of the children. We intervene at the first hint of risky social behavior and handsomely reward the earliest expressions of integrity.
In keeping with our whole-family approach, ECDS offers Pre-School classes for ages 2 years and up, and daycare for ages 3 months and up.
Easton Country Day School is situated on a quiet, beautiful property just across from the Library. Our large classrooms are bright and cheerfully decorated, while our grounds include an intricate playground and expansive athletic fields. ECDS facilities provide an excellent backdrop for a diverse and fulfilling elementary school education.
225 Students/11 international students
Affluent, beautiful and friendly rural town
1 hour to New York City/2.5 hours to Boston
Most families have traveled internationally, including Asia
Connecticut is considered "The Education State" in the US. The high schools are top ranked in the US. Universities know about
Connecticut's academic reputation
Connecticut ranks top in the US with teachers and residents with advanced college degrees
Connecticut has diverse industries (Science, Finance, Medical, IT, Media, Digital Design). Major companies are headquartered in the state
Graduates of ECDS attend colleges and universities across the country including Cornell, Yale, the University of Connecticut, and other top schools
School Field Trips (Trips occur Monthly) Trips have included traveling to Washington DC, New York City, the Metropolitan Museum, Glass Blowing, Community Service, Zip Lining, Go-Karting, Ice Skating, Ski Trips, among others.
Variety of organized teams: Basketball, Archery, Soccer, Softball, Tennis and Track & Field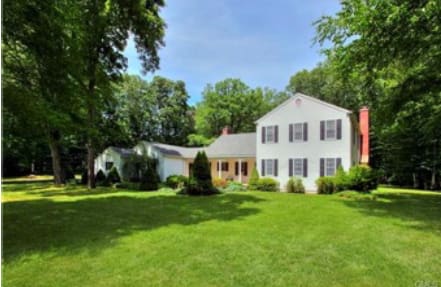 Admission Requirements

Grades accepted: 7, 8, 9, 10 and 11
GPA requirement: 2.7+ GPA
Official transcripts with course descriptions in the English language
Math and English teacher recommendations
Skype Interview: Students will be interviewed via Skype by the international administrator
Housing: All students are placed with Host Families. These homes are in Easton and the surrounding area.

TOEFL Score
7th & 8th Grade 30 (or 620 on TOEFL Jr.)
9th Grade 50
10th Grade 60
11th Grade 70
12th Grade 80 Flexible

"The teachers at Easton Country Day School are so supportive and truly caring. Our son is flourishing and learning. It has been amazing to watch his growth. His teachers are patient, knowledgeable and creative."
- Easton Country Day School Parent