Welcome to the future of 100% online MBA!
Who are we?
Located in the heart of Europe – the city of Prague, where the first university has been established as early as in 1348, the Central European Management Institute (CEMI) offers unique UK accredited, 100% online MBA programmes taught in English by the team of experienced university tutors from all over the world. MBA programs at CEMI are designed to the needs of international students and the global job market. With more than 1600 students, CEMI belongs among the most important online MBA studies providers in Europe.
Why should you choose our school?
1. Recognized UK accreditation
We hold the prestigious international accreditation from the UK authority ASIC (Accreditation Service for International Schools, Colleges and Universities). By meeting the most challenging criteria for the quality of lectures, lecturers and teaching practises, we are the only institution in Central Europe to attain the highest top-ranked status of ASIC Premier Institution. This accreditation is valid until May 2022.
2. International team of tutors
Your MBA program will be taught by experienced university tutors from countries such as the USA, UK, Spain, Italy, France, Ireland, Brazil, Czech Republic - truly global knowledge sharing, don't you think?
3. Affordable tuition, personal approach
Our tuition starts at 3.956 € without VAT for the complete MBA programme (this offer is valid only till 31.12.2019). Moreover, you can pay the tuition in up to 12 instalments. As the programme is 100% online, there are no accommodation and travel costs necessary for completion of the programme. Non-EU students do not pay VAT.
During your whole studies, your personal study consultant will take care of all your study needs and guide you through your studies – from the preparation of a study contract to your graduation ceremony.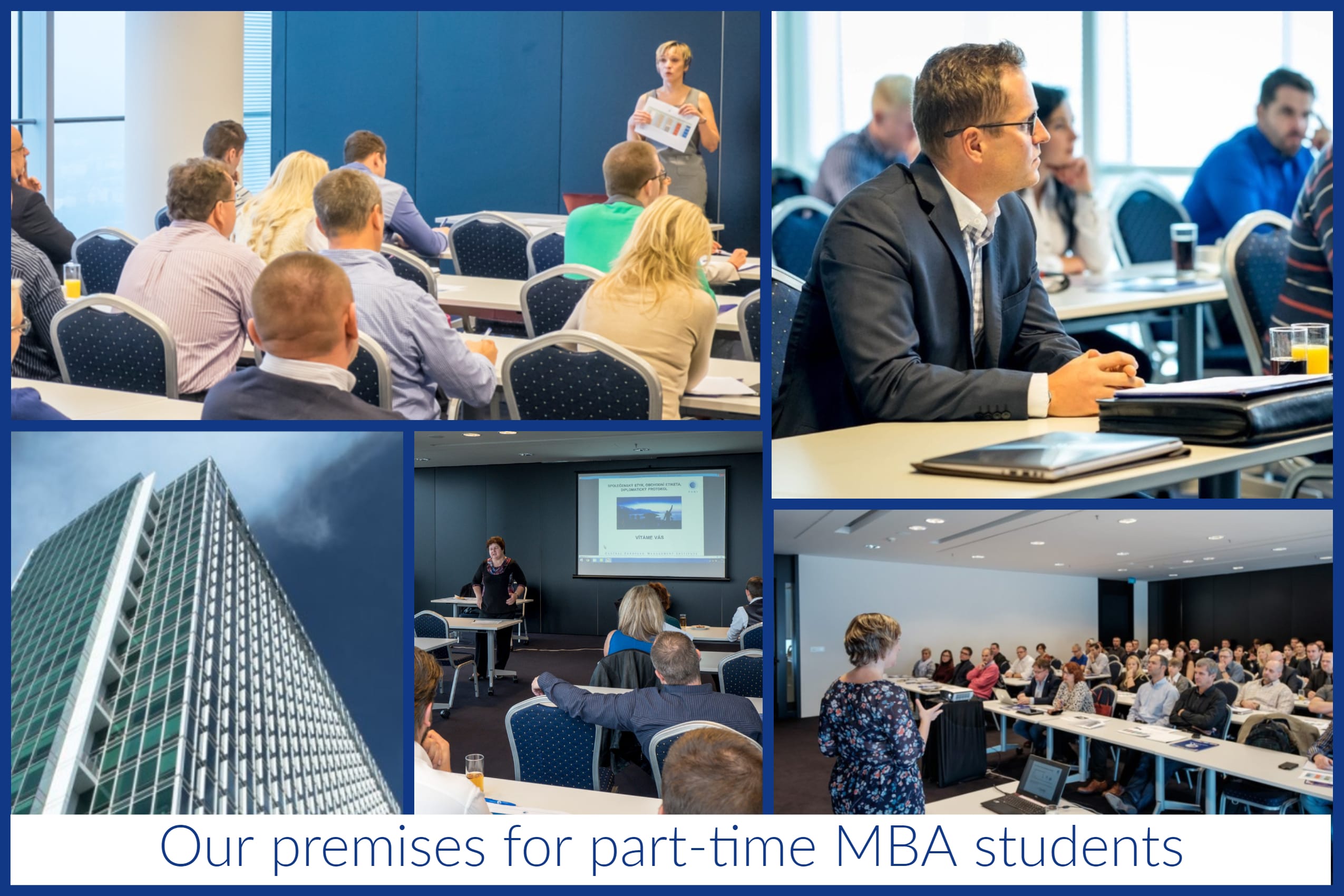 How will you benefit from our MBA?
84 % of our graduates say they got useful practical knowledge and skills during their MBA studies.
74 % of our graduates benefited from the MBA studies by solving specific issues and particular situations in their current jobs.
73 % of our graduates feel a competitive advantage and profit in the labour market thanks to an MBA degree compared to people who do not have an MBA degree.
62 % of our graduates say they have a higher value for the company they work in after graduating with an MBA.
61 % of our graduates claim that the knowledge of their MBA opened up new opportunities for their businesses.
58 % of our graduates got a better job in another company or got promoted within the company in which they were actually working.
57 % of graduates say their network of professional contacts expanded thanks to MBA studies.
This research by STEM/MARK research agency was performed between in 2018 on a survey sample of 200 MBA graduates from CEMI.
What do our graduates say about their MBA?
Anastasija Zapletalova, MBA - Sales and Marketing Consultant, Randstad Holding
Kristina Stipovic, MBA - Manager at Career Development Center, Amsterdam University
Christopher Seviour, MBA - Bunker Trader, ARTE Bunkering

Vladimira Babjakova, MBA - Business Director, Banking University Bratislava
"The lecturers were great, they are people with real experi­ence that they can pass on to us and that cannot be found in books, but in their interesting and exciting experiences. The tutors were absolutely amaz­ing. I could feel that they were professionals with experi­ence. I think all the tutors were very qualified. It pushed me forward in the area of strategic management and controlling."

Sarka Richterova, MBA - Customer Service, ArcelorMittal
"The international lecturers from various disciplines, their conception of given issues and subsequent application in everyday practice taught me to be a better and more efficient member of a large working team. I started using a lot of theoretical information right away in practice and thanks to the knowledge I gained, I am more decisive and I can clearly define goals."

Jiri Rada, MBA - Sector Sales Manager, Candy Hoover
"I chose CEMI for my studies because it offers an elaborate e-learning system that enabled me to combine my busy work schedule with my studies. I can say that all the tutors I communicated with made a good impression on me thanks to their professional and academic quality. I would definitely recommend studying at CEMI. It was a great benefit to me and it will be a good asset to my future career."
Ditta Hlavackova, MBA - Tax Advisor, HLB Proxy
"I was pleasantly surprised with the tutors; I liked that they were strict, always online, very supportive and motivating, and I especially liked their international approach."
Lucie Ciskova, MBA - Commercial Director, Business Lease
"I see the greatest benefit of my study in my diploma thesis, in which I devoted myself to setting a strategy for the next two years for the company I am currently working in. I would definitely recommend CEMI to my friends and colleagues. I consider this experience very helpful in my job!"
Do not hesitate to contact us, we will be happy to answer all your questions!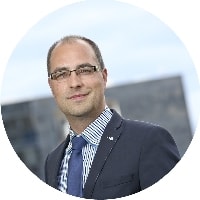 Stepan Mika, CEO, CEMI Institute