Masters in Administrative Science (MAS)
Home ›
MA ›
Masters in Administrative Science (MAS)
Program Description
The Master of Administrative Science (MAS) degree is a 30-credit degree to enhance the administrative and leadership skills of graduates.
The program combines both cognitive and affective (interactive) instruction through case studies, simulations, individual and group exercises, and fieldwork that helps to develop critical managerial effectiveness. The MAS educational experience seeks to develop critical administrative competencies in a supportive learning environment in conjunction with specific and clear feedback.
Program Highlights
A 30-credit program.
An opportunity to begin the program at any one of three entry points during the year: September, January, May.
Small classes offered and class times will vary.
Entry Requirements
Graduated from a 4-year bachelor's degree program or equivalent.
Maintained a cumulative grade point average of 3.0 (B) in their undergraduate studies.
Two (2) letters of recommendation
Personal statement of purpose
Demonstrate efficiency in communication of the English Language (for international students whose first language is not English). This can be accomplished through one of the following:
Achieving a TOEFL iBT 79 or higher
Achieving an IELTS overall band score of 6.0 or higher
Degree Requirements
At least 21 credits must be completed at FDU.
Students must achieve a grade point average of 2.75 for the current trimester and keep a cumulative grade point average of 2.75. Students who receive two or more C grades will be warned, and if evidence of definite improvement in their academic performance does not ensue, they will be put on academic probation or be asked to withdraw from the graduate study.
All students must take the Capstone Course, MADS 6612 – Seminar on Strategic Management.
Students are required to take 10 courses to complete the MAS which are chosen from a range of courses. Students may pursue a single area of study or design a program that will support their specific career-related goals.
The curriculum areas and credit distribution requirements are designed to provide students with flexibility in planning a program of study within a competency-focused framework for professional development. Students must successfully complete 30 credits of graduate coursework in the following categories:
Administrative Competencies (6 classes/18 credits)
Analytic and Decision-Making Competencies (3 classes/9 credits)
Capstone Seminar (last class/3 credits) MADS6612 – Seminar in Strategic Management
Last updated Jan 2018
About the School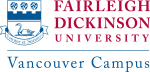 As a leading innovator in global education, Fairleigh Dickinson University seeks new ways to offer its unique learning opportunities to students worldwide. The University's newest campus opened in 200 ... Read More
As a leading innovator in global education, Fairleigh Dickinson University seeks new ways to offer its unique learning opportunities to students worldwide. The University's newest campus opened in 2007 in Vancouver, British Columbia
Read less