Program Description
Interaction Design (IxD) is a rapidly developing creative field. The ongoing evolution of smart consumer technology has increased the need for well-designed intuitive user interfaces and experiences. Be it a mobile app, the front-end of a web-based service or a complex system involving different digital and physical experiences, interaction design is an essential part of it. Interaction designers aim to make users' encounters with sophisticated information and machinery as simple and pleasant as possible.
Our program focuses on human-centered design. User research, analysis, and testing form the foundation of the curriculum. Theoretical studies are built around practical design projects based on real briefs by companies from Estonia and abroad. User-based, agile design and product/service development methods ensure the sound outcome of the projects.
The cooperation of our Master's program with the department of Graphic Design lends a solid focus to the skills and tools of graphic user interface design — data visualization, digital typography, visual design, motion graphics, GUI prototyping, etc.
Cooperation with the departments of Product Design, Interior Architecture and the program of Design & Engineering expands the scope of the curriculum to tangible interaction and interactive spaces. Physical computing, wearable tech, and virtual reality are covered by study projects.
Graduates of the Interaction Design Master's program will be well equipped to run complex product/service development projects and to manage international multi-disciplinary teams. We expect our students to represent a wide variety of backgrounds. Previous experience in design and software development is helpful, but by no means necessary. During the first semester of the program, a set of introductory courses helps students get acquainted with design, programming, and entrepreneurship. We welcome everyone who has a serious interest in designing interactions, interfaces, and user experiences. If you want to learn how to work as a specialist or a team leader in the field of interaction design, join our family of international students!
Employment profiles for graduates:
Interaction designer
Interface designer
User experience designer
Service designer
Design manager
Design team leader
"I wanted to study Interaction Design at an art school, not a university. There are only very few art schools in Europe that offer a Master's in that field, and Estonia seemed to offer a great heritage in the art as a country, so I decided on EAA. Thanks to the program, I've gained a very solid foundation in design thinking, prototyping, and project-based design execution. All of the projects are hands-on; there is a real product at the end, which is very satisfying. Although most of the projects happen in collaboration with industry partners, you can still deliver more abstract and conceptual work, and sometimes for the industry partners, this is even more inspiring. The program has helped me to structure my projects from ideation to the final product — in a team and on my own."
– Roland Arnoldt, MA Interaction Design '18
ADDITIONAL ADMISSIONS FOR EU CANDIDATES ONLY: 15–29 June 2020
Last updated Jun 2020
Keystone scholarship
Discover the options our scholarship can give you
About the School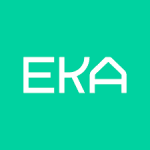 The Estonian Academy of Arts, founded in 1914, is the only public university in Estonia offering higher education in fine arts, design, architecture, media, visual studies, art culture, cultural herit ... Read More
The Estonian Academy of Arts, founded in 1914, is the only public university in Estonia offering higher education in fine arts, design, architecture, media, visual studies, art culture, cultural heritage and conservation. Located in the capital city, Tallinn, it is an active study and research institution and the leading national centre of innovation in visual culture.
Read less