Master of Arts in International Affairs
Home ›
MA ›
Master of Arts in International Affairs
Program Description
Globalization of economic, political, social and cultural activity has created opportunities and challenges for tomorrow's leaders in international affairs. Rarely have we lived in such an uncertain world. As a result, the need for increased international understanding and cooperation has become essential.
The Elliott School's M.A. program in international affairs is designed to provide students with a broad understanding of the contemporary issues in international affairs while developing in-depth knowledge of at least one specialized area at either the global or regional level.
What You'll Study
Students in the program will gain a fundamental understanding of key political, economic, and historic issues in international affairs. You'll begin with three to four core courses before moving on to either a regional or global field to fulfill the elective requirements.
To earn your Master of Arts in International Affairs you must successfully complete our 40 credit program which includes 9-12 credits in core courses, 12 credits in your major field and 12 credits of elective courses. You must also complete a capstone project and have the option for writing a thesis.
Regional Specializations
If you find you're interested in studying conflict and extremism in the Middle East or the changing economies in Latin America, you can choose a regional field to fulfill your elective requirements.
Thematic Specializations
In our increasingly complex and connected world, international affairs practitioners must be prepared to tackle challenges head-on.
Global Capstone
Global Capstone is the culminating experience and signature project for Elliott School graduate students.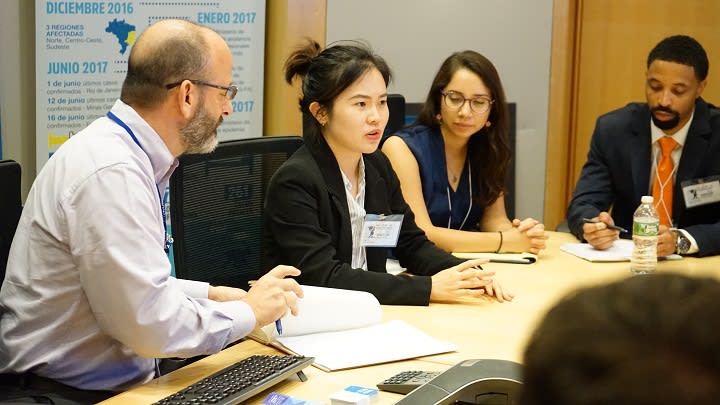 Prerequisites
Foreign Languages
Academic coursework in a foreign language, which will prepare students to complete the programâs language requirement*, is required at the time of application. This can be demonstrated by:
Study that is equal to four semesters of university-level coursework or equivalent.
Completion of formal language training as part of employment (ex. Peace Corps, JET, etc.).
Growing up in a household where the language is spoken.
*Students need to have a strong foundation in a foreign language before enrolling to be successful in completing the language requirement during the program.
Economics
Course background in economics (micro- and macroeconomics) is a prerequisite to help prepare students to complete the graduate-level economics course(s) required within the M.A. in International Affairs curriculum. Course(s) must be successfully completed through an accredited institution in:
Introductory Microeconomics
Introductory Macroeconomics
-or-
In some cases, a student may be admitted who has not fulfilled the economics requirement*; in which case, the student is required to take course(s) at an accredited college/university prior to enrollment at the Elliott School.
*Spring applicants are expected to have fulfilled this prerequisite at the time of application.
Where You'll Go
Our graduates continue to pursue a wide variety of exciting careers in diplomacy and public service, business, security, conflict resolution, development, and public health. For 2016 graduates, the top employers included:
ACDI-VOCA
Booz Allen Hamilton
Foreign Governments
U.S. Agency for International Development
U.S. Department of State
While you study with us and even once you leave, we'll provide you with resources and support to help you get the job you've always wanted post-graduation. From career counseling, workshops, site visits, and information sessions, The Graduate Student Career Development Center has a variety of tools and tips to get you to where you want to be.
Last updated September 2019
About the School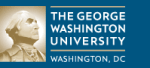 Elliott School graduates are consistently sought after for challenging global careers. What's more, our Washington, DC location allows us to form strong relationships with public, private, and non-pro ... Read More
Elliott School graduates are consistently sought after for challenging global careers. What's more, our Washington, DC location allows us to form strong relationships with public, private, and non-profit organizations that regularly employ Elliott School students and alumni.
Read less