Program Description
As events and transformations of the recent decades have forcefully shown, the urban question permeates all major social, economic and political developments of today. The two-year Master's program in Urban Studies critically engages with the wide-ranging manifestation of contemporary urbanity. What shapes have the processes of urbanization assumed today? How are urban spaces produced?
The program foregrounds the unitary perspective of the city as a physical space, a social space and a space of design. It combines rigorous academic research with intensive fieldwork. The program is situated at the trans-disciplinary crossroad of urban studies, urbanism, and urban planning, architecture theory, sociology, urban ethnography, and geography. Our students have academic backgrounds in architecture, social sciences or humanities. Integrating critical interrogation and experimental practice, the program has a triple focus on social uses, spatial programs, and urban forms.
The form of assignments includes term-long research studios, intensive workshops, lectures, seminars and field trips. The distinctive mark of the Urban Studies program is its reliance on a theoretically-informed action in the field. We take students' efforts seriously: the program engages 'real' actors and creates opportunities for public presentation, discussion, and publication of the best works.
The Master's program is fully in English and has a strong international orientation. We cooperate with a network of partner institutions in Europe, and we are connected to regional partners in Finland, the Baltic countries, and Russia. The curriculum includes a number of workshops and lecture courses by international scholars, architects, urban planners, and activists.
The education prepares students to engage with urban issues at the intersection between design practice, political practice and theoretical knowledge (urban design, urban and spatial planning, state and municipal policymaking, public expertise, community advocacy, social activism, academic and practice-based research). Our graduates work in public administrations, urbanism-focused NGOs, architecture design offices, private consultancies and advocacy organizations. The program also prepares graduates for further study at the Ph.D. level.
"Growing up in Lasnamäe, I have always been attentive to its inhabitants and dynamics. During my studies in the Urban Studies Master's program at EAA, this initial interest crystallized into a more coherent set of ideas and steps. I started the Lasnaidee project, organizing community events and struggling to change the negative image associated with the neighborhood. The studies helped me understand that beneath this image one finds valuable public spaces and rich everyday life. With the Urban Lab, I organized guided walks where experts and visitors can see this for themselves. I am continuously engaged with the issues of cooperation and community organization, and I have recently become more involved with the planning process itself. While perhaps less colorful, planning is key for the just and equitable development of a city."
– Maria Derlõš, MA Urban Studies '15
STUDIES
The Master's program in Urban Studies provides the students with:
theoretical ground for understanding urban history and contemporary urban development,
practical research and methodological skills for analyzing urban situations in a rich, comprehensive and interdisciplinary way,
design skills engaging the student in work on urban and spatial planning,
international and comparative perspective.
Pedagogically, the curriculum consists of:
lectures courses, in which key debates in contemporary urban studies an architectural theory is presented,
reading seminars, where students are engaged in critical discussion of these debates,
semester-long research studios, the core element of the program, in which students analyze, engage and propose solutions to 'real' urban situations, utilizing a wide range of planning (scenario planning, interventions) and academic (interviews, observation, archival research) methods,
seminaries held by invited lecturers, who provide expert knowledge on multiple fields central to the urban question (geography, history, art history, detailed planning, software tools),
annually changing workshops and courses on topical themes, which are shared between first and second year MA students, helping the two groups to integrate.
The basic structure of the Master's program is as follows:
1st year, autumn term: urban and architectural theory, typo-morphology studio
1st year, spring term: scenario-planning studio
2nd year, autumn term: urban research studio, urban planning studio (held in collaboration with students of Architecture program)
2nd year, spring term: Master's thesis.
ADMISSIONS
ADDITIONAL ADMISSIONS FOR EU CANDIDATES ONLY: 15–29 june 2020
Depending on their background discipline, prospective students have an outstanding portfolio of either design or written work (realized or published work is not required, but it is an advantage) in a field relevant to the discipline of Urban Studies (architecture, planning, social sciences, art history, etc.). Students' strong interest in urban phenomena, manifested in their previous work at the level of design skills and/or research experience is decisive. Crucially, prospective students are able to manifest that they are willing and capable to integrate these two forms of urban knowledge in their Master's studies. Prospective students are able to formulate original questions, problems, and approaches that they would like to pursue the Master's studies. Fluent command of English language is required.
The process of selecting prospective students has two rounds. In the first round, the applicants are assessed based on the submitted portfolio of written and/or design work and the CV. In the second round, in-depth interviews are conducted with prospective candidates.
The requirement for admissions to Master's studies is a Bachelor's degree, higher education obtained on the basis of professional higher education curriculum or other relevant qualification that gives access to Master's studies. Educational certificates issued abroad are recognized by Estonian Academy of Arts on the basis of the assessments and opinions of the Estonian ENIC/NARIC Centre.
Last updated Jun 2020
Keystone scholarship
Discover the options our scholarship can give you
About the School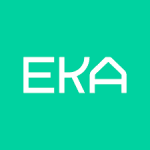 The Estonian Academy of Arts, founded in 1914, is the only public university in Estonia offering higher education in fine arts, design, architecture, media, visual studies, art culture, cultural herit ... Read More
The Estonian Academy of Arts, founded in 1914, is the only public university in Estonia offering higher education in fine arts, design, architecture, media, visual studies, art culture, cultural heritage and conservation. Located in the capital city, Tallinn, it is an active study and research institution and the leading national centre of innovation in visual culture.
Read less