Read more about this program on the school's website
Program Description
"Environmental consulting companies seek to hire motivated individuals with a solid background in applying quantitative skills to solve and prevent environmental problems. In addition, as consultants, these individuals need to be able to communicate effectively and have a keen sense of management and business practices. Graduates from Rice University's Professional Master's Program in Environmental Analysis will possess these qualities and be a tremendous asset to us and others in our field."
– Chuck Newell, Vice President, Groundwater Services, Inc.
Environmental Analysis is geared to teach students rigorous methods that are needed by industrial and governmental organizations to deal with environmental issues. It is a cross-disciplinary effort incorporating courses from environmental science, earth science, statistics, chemistry, ecology and evolutionary biology, mechanical engineering, applied mathematics, chemical engineering, economics, computer science, and sociology. Graduates will be prepared with skills and knowledge valuable to environmental consulting firms, energy production companies, and government agencies. In addition to track courses, the students will take a management course, a policy and ethics course, and a seminar jointly with the students involved in the other Professional Master's Program tracks.
The objectives of this interdisciplinary degree are:
To teach quantitative skills such as statistics, remote sensing, data analysis, and modeling.
To teach laboratory and computer skills.
To give students the ability to anticipate problems, not just solve them.
Students can choose from three focus areas: Environmental Sustainability, Management and Policy, and Quantitative Decision Making.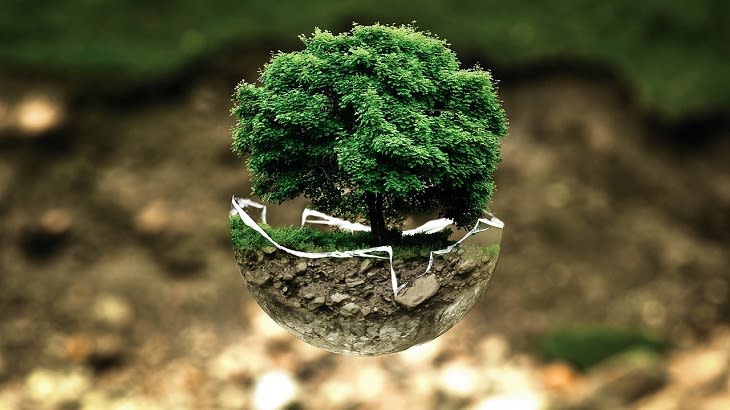 Coursework
The Environmental Analysis program focuses on the quantitative and analytical aspects of environmental studies. The degree is composed of nine required science core hours, nine required cohort hours (which includes the internship) and 21 credit hours of program track elective courses.
The Environmental Analysis degree requires a total of 39 credit hours, not including the internship:
Science Core Courses 9 hours
Cohort Courses 9 hours
Elective Courses 21 hours Total 39 hours
Recommended Background
Applicants for the Professional Master's in Environmental Analysis must have:
B.S. or B.A. degree in a related field.
Completed coursework in chemistry, biology or physics, calculus, differential equations, and linear algebra.
Scores from the general Graduate Record Examination (GRE).
Strong quantitative abilities.
Statistics and computer skills are preferred, but not required.
Required Science Core Courses
EBIO 570 Ecosystem Management and Conservation (S)
CEVE 510 Principles of Environmental Engineering (TBA) or
CEVE 501 Chemistry for Environmental Engineering and Science (F)
STAT 685 Quantitative Environmental Decision Making (S)
Required Cohort courses (9 hours):
NSCI 610 Management in Science and Engineering (F, S)
NSCI 501 Professional Master's Seminar (F, S) [required for two semesters]
NSCI 512 Professional Master's Project (F, S)
NSCI 511 Science Policy & Ethics (S)
Internship
An internship under the guidance of a hosting company, government agency, or national laboratory. A summary of the internship project is required in both oral and written form as part of the Professional Master's Seminar.
Program Track Electives
Students will choose 21 credit hours elective courses from the following three focus areas and satisfy the following requirements:
one course (3 credits) from each of EBIO, CEVE, and STAT i.e. total of 9 credits,
one course (3 credits) from the Management and Policy focus area,
three courses (9 credits) from one focus area.
Recommended courses include, but are not limited to, the following:
Environmental Sustainability
CEVE 507: Energy and the Environment
CEVE 501: Chemistry for Environmental Engineering and Science
CEVE 509: Hydrology and Watershed Analysis
CEVE 502: Sustainable Design
CEVE 508: Introduction to Air Pollution Control
CEVE 511: Atmospheric Processes
CEVE 512: Hydrologic Design Lab
CEVE 520: Environmental Remediation and Restoration
CEVE 534: Fate and Transport of Contaminants in the Environment
CEVE 536: Environmental Biotechnology and Bioremediation
CEVE 550: Environmental Organic Chemistry
EBIO 523: Conservation Biology / EBIO 524 Conservation Biology Lab
EBIO 525: Ecology
EBIO 563: Current topics in Ecology
EBIO 566: Applied Psychology
EBIO 336: Plant Diversity
EBIO 540 Global Biochemical Cycles
EBIO 568: Current topics in Conservation Biology
EBIO 579: Core course in Ecology and Evolutionary Biology
EBIO 580 Sustainability Development and Reporting
ESCI 424: Earth Science and the Environment
ESCI 618: Quantitative Hydrogeology
ESCI 650: Remote Sensing
ESCI 654: Geographic Information Science
POST 411: Integrated Approach to Sustainability
STAT 684: Environmental Risk Assessment and Human Health
Management and Policy
CEVE 505: Engineering Project Management and Ethics
CEVE 528: Engineering Economics
CEVE 529: Ethics and Engineering Leadership
ESCI 617: Petroleum Industry Economics and Management
ECON 437: Energy Economics
ECON 480: Environmental Economics
MGMT 609: Managing in a Carbon Constrained World
MGMT 610: Fundamentals of the Energy Industry
MGMT 661: International Business Law
MGMT 674: Production and Operations Management
MGMT 676: Social Enterprise
MGMT 721: General Business Law
POST 501: Energy Policy
Quantitative Decision Making
EBIO 538: Design and Analysis of Biological Experiments
CEVE 313: Uncertainty and Risk in Urban Infrastructures
CEVE 528: Engineering Economics
ESCI 650: Remote Sensing
ESCI 654: Geographic Information Science
ECON 480: Environmental Economics
STAT 312: Probability and Statistics for Civil and Environmental Engineers
STAT 605: Statistical Computing
STAT 615: Introduction to Linear Models
STAT 553: Biostatistics
STAT 606: SAS Statistical Programming
STAT 684: Environmental Risk Assessment and Human Health
NOTE: Each of these courses is not offered every year, and some courses may have pre-requisites that require instructor permission.
The General Announcements (GA) is the official Rice curriculum. In the event that there is a discrepancy between the GA and any other websites or publications, the GA shall prevail as the authoritative source.
Applications
If you are interested in a P.E. Certification:
To become licensed, engineers must complete an undergrad and/or graduate college degree, work under a Professional Engineer for at least four years, pass two intensive competency exams and earn a license from their state's licensure board. You should also become a member of the National Society of Professional Engineers.
LEED Certification
The Leading Green Organization offers LEED Certification:
Registration: http://leadinggreen.com/houston
For anyone not wanting to pay for a LEED course, Kirksey Architects offer a free course every 3 months.
http://www.kirksey.com/sustainability/leed_exam_training
There is also a Rice Course COLL 186 being offered:
This is a one hour, satisfactory: unsatisfactory course. The course is designed using the LEED Green Associates Program structure, with the idea that if students are intending to take the GA after the course, they will be sufficiently prepared. I will also be giving mini ungraded quizlets during the class, to make sure everyone understands the basic concepts.
The course will not count towards the EADM Degree program but could be a good preparation.
Some examples of companies active in environmental consulting/risk management include:
GSI Environmental, Inc, is an environmental engineering firm specializing in the assessment and management of environmental risk. Groundwater Services provides the industry with innovative solutions to soil, groundwater, surface water and air pollution problems.
Trinity Consultants is a national firm bringing a broad, ever-expanding base of knowledge and practical expertise in the environmental business arena. Founded in 1974, Trinity Consultants specializes in air quality consulting.
ERM - Environmental Resources Management (ERM) was ranked as the largest "all-environmental" consultancy in the world in July 2004. They are now one of the world's leading providers of consulting services and have 100 offices in 37 countries employing 2,500 staff.
CH2M Hill is an employee-owned, multinational firm providing engineering, construction, operations, communications, security, environmental, and related services to public and private clients in numerous industries on six continents. CH2M HILL offers integrated services that help our clients take an infrastructure project from concept to reality. Our firm is structured to leverage our collective knowledge, allowing us to satisfy each client's unique needs and deliver results.
CDM is a full-service consulting, engineering, construction, and operations firm delivering service to public and private clients worldwide. Their complete suite of services spans from management consulting and architectural and geotechnical engineering to design-build, construction management, and operations. Beyond the traditional services, CDM is also employing innovative technologies and approaches—such as 3-D/4-D design, sustainable development concepts, and complex alternative delivery mechanisms—to help clients meet their challenging goals.
DNV (Det Norske Veritas) is an independent foundation for the purpose of safeguarding life, property, and the environment. Our history goes back to 1864 when the foundation was established in Norway to inspect and evaluate the technical condition of Norwegian merchant vessels.
ENVIRON provides state-of-the-art strategic risk management and technical consulting services addressing a broad range of human health and environmental risk issues related to the presence of chemicals in the environment; in foods, drugs, medical devices, and consumer products; and in the workplace; as well as business issues related to the development and use of energy and environmental technologies.
PBS&J handles comprehensive projects large or small, design or construction, project management or technology-driven. PBS&J is committed to providing the comprehensive services that will help their clients to meet their goals. Core services include environmental consulting, architecture, construction, engineering, landscape architecture, planning, program management, sciences, surveying, and mapping.
URS Corp is the largest global engineering design firm and a leading U.S. federal government contractor providing a comprehensive range of professional planning, design, systems engineering, environmental and technical assistance, program and construction management, and operations and maintenance services.
I2M Associates, LLC is a professional practice offering experienced geologists, hydrogeologists, engineers, and other scientists with many years in mineral exploration and project management, mergers and acquisitions, and environmental assessments, including Brownfields redevelopment. Related areas of expertise include forensic and feasibility studies in the mining industry, the environmental industry and the legal community in the U.S. and overseas.
Paradigm Consultants, Inc., (PCI) is a diversified consulting engineering firm that was formed in 1995 to provide professional engineering services in the specialized areas of construction materials engineering and testing, geotechnical engineering, and environmental engineering.
Jones & Stokes is a consulting source for integrated environmental planning and natural resources management services in the western United States. Founded in 1970, shortly after the National Environmental Policy Act (NEPA) and the California Environmental Quality Act (CEQA) were enacted, the company provides their clients with scientifically accurate, innovative, and practical solutions to their environmental challenges.
Rincon Consultants, Inc., is a multi-disciplinary environmental science, planning, and engineering consulting firm based in Ventura, California. Founded in 1994, Rincon provides quality professional services to both government and industry. Their highly trained professionals have many years of experience in urban, land use, and environmental planning; regulatory compliance; biological resource evaluation and habitat enhancement; soil evaluation and remediation.
Golder Associates: As a global, employee-owned organization with over 50 years of experience, Golder Associates is driven by our purpose to engineer earth's development while preserving earth's integrity. From more than 180 offices worldwide, our over 8000 employees deliver solutions that help our clients achieve their sustainable development goals by providing a wide range of independent consulting, design and construction services in our specialist areas of earth, environment, and energy.
Element Markets: Element Markets is the leading producer and marketer of renewable natural gas and environmental commodities in the U.S. Our broad base of experience across environmental segments gives us unmatched flexibility in meeting our clients' greatest challenges.
and others.
Admission
Admission to graduate study in Environmental Analysis is open to qualified students holding a bachelor's degree in a related field that includes general biology, chemistry, calculus, differential equations, and linear algebra. Department faculty evaluates the previous academic record and credentials of each applicant individually.
To apply, please send the following items:
Completed application (apply online).
Three personal letters of recommendation - recommenders can now submit their letters online.
General GRE scores (use the code 6609 for Rice; do not worry about a department code).
Official transcripts from all universities attended.
TOEFL scores (if required).
Cost & Fees
The Professional Master's Program requires three semesters of tuition (total of $54,000) and a nominal fee to continue full-time student status during the semester that the student is involved in his or her internship.
Last updated Jan 2020
About the School

Today, the Wiess School is still pioneering educational frontiers by incorporating research into more classes and undergraduate students into research laboratories. In the majority of Rice labs today, ... Read More
Today, the Wiess School is still pioneering educational frontiers by incorporating research into more classes and undergraduate students into research laboratories. In the majority of Rice labs today, undergraduates can be found working side by side with faculty, graduate students and postdoctoral researchers to advance the boundaries of human understanding in astronomy, biochemistry, cell biology, chemistry, earth science, ecology, evolutionary biology, mathematics and physics.
Read less