Read more about this program on the school's website
Program Description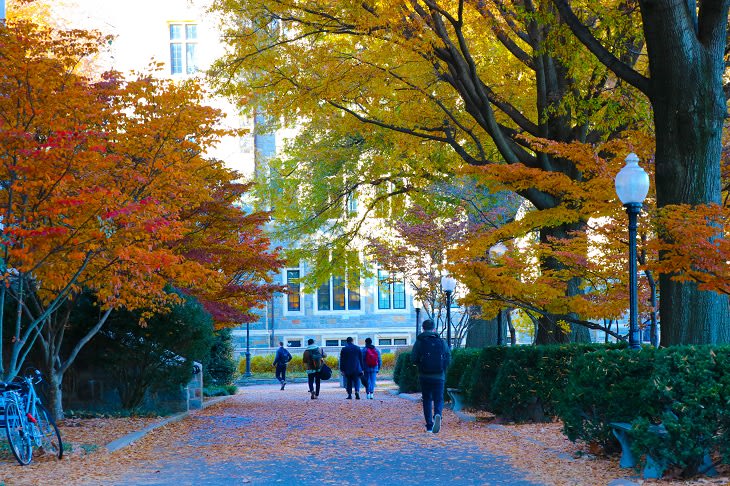 Since the Fall of 2015, the Graduate School of Arts and Sciences has offered the Master of Science in Analytics with a concentration in Data Science degree. Instruction is provided by the Department of Computer Science and the Department of Mathematics and Statistics and the Analytics Program. The curriculum provides students with a rigorous training in computational, mathematical, and statistical methods to prepare them for careers in data science and analytics.
Students in the M.S. in Analytics, concentration in Data Science program will build a solid knowledge of data analytics fundamentals and then add skills in visualization, big data computing, and machine learning. Important soft skills such as communication, teamwork, and problem-solving techniques will be part of the training throughout. Individuals who complete the program will be able to pursue careers, especially in the Washington, D.C. area, in fields as diverse as homeland security, consumer marketing, finance, and government. The data science graduate program may also serve as a preparation for students who wish to enter a Ph.D. program in Applied Mathematics, Statistics, or Computer Science, or Economics. In addition, our instructional partnership with Lawrence Livermore National Laboratory further enhances the program.
Who Should Apply?
This program is appropriate for students who have recently completed degrees with significant mathematical or statistical emphasis, as well as for mid-career professionals who seek professional advancement or a shift in the career track. The expected time for completing the degree as a full-time student is two years. By using transfer credit and/or taking summer courses, students may be able to complete the program in three semesters (16 months). Part-time students may take longer (up to three years). Classes will be offered in the late afternoon or evening, allowing part-time students to participate fully.
Degree Requirements
Students in the M.S. in Analytics, concentration in Data Sciences program must successfully complete 30 credits and maintain a cumulative GPA of not less than 3.00, as well as meet all curriculum requirements.
Students may enroll on a full-time or part-time basis, but full-time enrollment is strongly encouraged. There is a three-year window to complete the program. It is possible for a student to graduate in as little as 12 calendar months taking 12 credits per semester (overload). Most students take 9 credits per semester and graduate in 16 months to two years.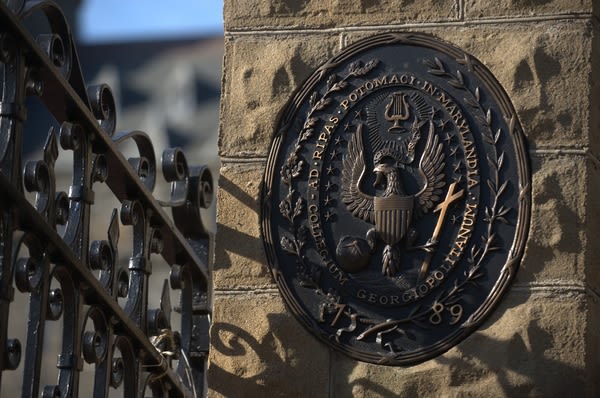 Concentration in Data Sciences Coursework
There are six required core courses, designed to provide students with a solid foundation in data science. Five additional elective courses allow students to learn tailored skills, helping them apply data analysis to fields of interest. Coursework may be taken in any order that is allowed by the prerequisites.
Core Courses - 15 Credits
Our six-course core is designed to give students an overview of the massive data landscape.
Advanced Programming Topics - ONLINE (no credit)
Introduction to Data Analytics (ANLY-501)
Massive Data Fundamentals (ANLY-502)
Scientific and Analytical Visualization (ANLY-503)
Probabilistic Modeling and Statistical Computing (ANLY-511)
Statistical Learning for Analytics (ANLY-512)
Electives - 15 credits
Effective Presentation for Technology & Science (ANLY-520)
Structures and Algorithms for Analytics (ANLY-550)
Optimization (ANLY-561)
ANLY Internship (ANLY-905)
The following courses have been pre-approved by the program and will satisfy elective requirements. Additional coursework may be approved upon request, and at the discretion of the program.
Please be aware that courses offered by other programs (course prefixes BIST, CCTP, COSC, and MATH) likely have seating priority for their own students and prerequisite restrictions. You should speak directly with the course instructor to see if seating is available and if you satisfy prerequisites prior to semester enrollment.
Bioinformatics for Omics Data (BIST-532)
Intro to Social Network Analysis (CCTP-696)
Image Processing (COSC-455)
Data Privacy (COSC-531)
Statistical Machine Learning (COSC-578)
Web Search and Sense-making (COSC-589)
Mathematics of Climate (MATH-412)
Mathematics of Social Networks (MATH-442)
Stochastic Simulation (MATH-611)
Bayesian Statistics (MATH-640)
Categorical Data Analysis (MATH-657)
Consortium Coursework
Georgetown University graduate students may enroll in coursework at other universities in the Washington, DC area through the Consortium of Universities of the Washington Metropolitan Area.
Georgetown University graduate students may enroll in coursework at other universities in the Washington, DC area through the Consortium of Universities of the Washington Metropolitan Area. You must obtain permission from the Analytics program, the Georgetown Graduate Dean, and the visited institution. Detailed rules are available on the University Registrar webpage.
The total of all transfer and consortium courses may not exceed 25% of the curriculum that is counted towards graduation. In addition, transfer and consortium courses do not count toward the Georgetown grade point average (GPA).
If you took a class at another area institution directly (not through the Consortium), you can ask for transfer of credit, subject to the 25% limit on transfer credit.
Admission
Admission Material
Prospective students should submit or arrange for the following items:
Online Application.
Non-refundable Application Fee.
Resume or CV.
Statement of Purpose.
Supplemental Data Form - This form is one of several primary evaluation tools and is REQUIRED.
Official Transcripts from all prior higher-education institutions (International applicants who attended institutions outside the United States must use a transcript evaluation service.).
International applicants who attended institutions outside of the United States must submit their transcripts in the form of World Education Services (WES) ICAP evaluations. (These evaluations are not a requirement of all programs in the graduate school, but are required for the Analytics Program. No exceptions will be made.)
WES delivers transcripts and their evaluations electronically. WES evaluations can take the place of official transcripts if they come to the Graduate School directly from WES and include a copy of the official transcripts you had WES evaluate. Applicants may use other credential evaluation services that are members of the National Association of Credential Evaluation Services (NACES) but must still submit official transcripts from the institution to Georgetown if the evaluation does not include an official copy of the transcripts you had evaluated.
Official Recommendations (3).
GRE Scores
Georgetown University's institution code for reporting GRE scores is 5244.
TOEFL/IELTS score, if applicable.
Applicants who have not attended an institution of higher education where the primary language of instruction is English and who are not native speakers are also required to demonstrate proficiency in the English language. Non-native speakers must achieve at least a minimum score on either the TOEFL or IELTS.
TOEFL: A minimum score of 6oo (paper-based test) or 250 (computer-based tests) or 100 (iBT test) on the Test of English as a Foreign Language (TOEFL).
IELTS: A minimum score of 7.5 from the International English Language Testing System (IELTS).
Test scores should be received by the application deadline date. Applicants should allow six to eight weeks from the test date for the reporting of scores. If you are a non-native speaker of English and received a bachelor's or advanced degree from an accredited institution of higher education where English is the primary language of instruction, you do not have to submit TOEFL or IELTS scores.
Admission Requirements
As an applicant, you should have completed the following college-level courses:
Required: Multivariable Calculus (3 credits)
Required: Linear algebra (3 credits)
Required: Calculus-based statistics (3 credits)
Required: Computer Programming (3 credits, major language)
Preferred: Data Structures (3 credits)
Preferred: Algorithm Analysis and Design (3 credits)
The program utilizes R and Python extensively, and applicants are expected to be proficient with these languages prior to enrollment. You may demonstrate your programming knowledge through courses completed, certificates earned, or other evidence of systematic training together with suitable work experience. This evidence should be provided on the Supplemental Data Form, which is submitted with your application.
A minimum undergraduate GPA of 3.0 (on a 4.0 scale) is required. Alternative combinations of coursework and/or experience can be used to support an application and will be considered on a case-by-case basis.
Last updated Sep 2019
About the School

Georgetown is a major international research university with nine schools, an affiliated hospital and many highly ranked academic programs. Today the university has more than 12,000 undergraduate and ... Read More
Georgetown is a major international research university with nine schools, an affiliated hospital and many highly ranked academic programs. Today the university has more than 12,000 undergraduate and graduate students who take classes at five locations. Georgetown has a large and diverse workforce that employs more than 5,000 faculty and staff members. Georgetown continues to move forward as one of the world's leading universities, building upon its distinctive history, unique values and commitment to justice and the common good.
Read less